Gallery Homes Real Estate has (7) lake real estate ads listed on LakeHouse.com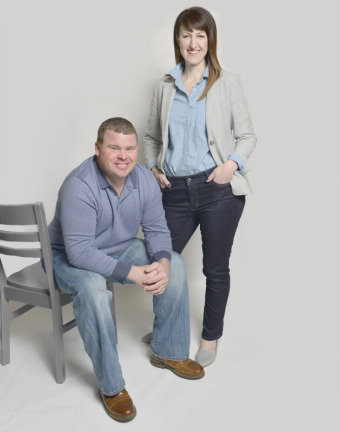 Kellie Shane
Gallery Homes Real Estate
4610 Prospect Rd.
Peoria Heights, Illinois 61616
+1 309-231-5882
http://oakrunrealestate.com
Are you planning to buy or sell lake property in Oak Run? Meet the Kellie Shane Team! Together, we (Adam and Kellie Shane) have the most local knowledge and experience in the Oak Run real estate market. We are the only real estate team that focuses SOLELY on property in Oak Run. This sole focus is a major advantage for you, because we are 100 percent committed to our Oak Run clients 100 percent of our time.

Adam has 25 years of experience in residential construction and has built and sold more than 30 homes in Oak Run. He has completed renovation work at many properties throughout Oak Run as well. Kellie has a strong background in communication and public relations and is a certified negotiation expert – one of the top designations in real estate. She also helps Adam plan, design and stage each home he builds.

In addition to our vast local knowledge, you can count on us to provide the highest level of customer service, acute attention to detail and timely communication. We are constantly striving to exceed our clients' expectations and help them achieve their real estate goals!

Oak Run real estate is not just a job to us – it's personal. We live here, we are raising our family here, we play here. From the excitement of the summer boating season to the quiet, snowy winter nights by the fire, we enjoy everything Oak Run offers. We feel honored to pass our love of Oak Run onto others as our clients become our neighbors and friends.

Illinois > Spoon Lake

Buildable Lakefront Lot
$135,000 Lake Lot - For Sale
Waterfront: Yes
Acres: 0.000
Added: Sep 17, 2019
Dahinda, Illinois 61428
Updated: Mar 23, 2022
Knox County
Views: 1578
Kellie Shane
Ad No: 571859

Lovely Lakeview Oak Run Home
$210,000 Lake Home - For Sale
Waterfront: No
Year Built: 1978
4 Br 2.0 Ba
Sq Ft: 1704
Stories: 1
Acres: 0.000
Added: May 17, 2022
Dahinda, Illinois 61428
Updated: May 17, 2022
Knox County
Views: 222
Kellie Shane
Ad No: 2720259

Family home or vacation home - this property is for you!
$230,000 Lake Home - For Sale
Waterfront: No
Year Built: 1977
4 Br 3.0 Ba
Sq Ft: 2491
Stories: 1
Acres: 0.000
Added: May 03, 2022
Dahinda, Illinois 61428
Updated: May 03, 2022
Knox County
Views: 294
Kellie Shane
Ad No: 2669840

Recreation Lover's Dream with Show Stopping Garage! SOLD
$390,000 Lake Home - SOLD!
Waterfront: No
Year Built: 2018
2 Br 2.5 Ba
Sq Ft: 1752
Stories: 1.5
Acres: 0.000
Added: Mar 31, 2021
Dahinda, Illinois 61428
Updated: May 18, 2022
Knox County
Views: 1530
Kellie Shane
Ad No: 1439872

Move-in ready lakefront home with lots of charm! SOLD
$550,000 Lake Home - SOLD!
Waterfront: Yes
Year Built: 1997
4 Br 2.0 Ba
Sq Ft: 2473
Stories: 1
Acres: 0.000
Added: Apr 11, 2022
Dahinda, Illinois 61428
Updated: Jun 30, 2022
Knox County
Views: 322
Kellie Shane
Ad No: 2593306