KM Premier Real Estate has (7) lake real estate ads listed on LakeHouse.com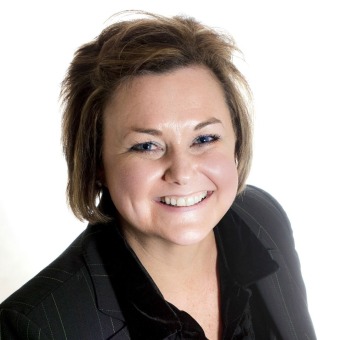 Jannine Osborne, REALTOR ®
KM Premier Real Estate
14933 S Padre Island Drive
Corpus Christi, TX 78418
+1 361-688-0067
https://Buy-Sell.KMRealEstate.com/
The coastal bend and the Port Aransas - Rockport areas are great places to live and work, which is why Jannine Osborne chose to call it home. With roots in the Hamptons (another coastal destination), she came to Port A/Rockport in September 2010. Real estate is a passion for Jannine, as a third generational agent, it is easy to see why more than 200 families/investors called Jannine for her help in buying and selling. She isn't just passionate about helping families find the perfect beach house, Jannine has volunteered and supported groups that champion environmental care, a patron of the arts, and an advocate for all animals. She loves being part of the 3 counties and 9 communities she serves. When Jannine isn't in the office or volunteering, you'll often find her at the beach enjoying time with her dogs, the love of her life and her treasured family/friends. Jannine's motto is"Buy the beach house.#YOLO"

The Coastal Bend of the Texas Gulf Coast is a magical waterfront destination, located only a couple hours drive from San Antonio, Austin and Houston. The region is centred around a
series of natural bays and the Gulf of Mexico. The barrier islands of Mustang and N. Padre are home to state and national parks with an international airport. The Coastal Bend is recognized as a luxury resort and second home haven for Texans and beyond. The Texas Gulf Coast is a series of waterfront communities where fishing is a priority and world-class golf, resort complexes, birding, award-winning restaurants and year-round festivals abound.
Texas > (pending lake)
Texas > Gulf Coast - Port Aransas

Come take a look at this amazing lot & location, location
$1,600,000 Lake Home - For Sale
Waterfront: No
Year Built: 2022
5 Br 4.0 Ba
Sq Ft: 3713
Stories: 3.0
Acres: 0.110
Added: Apr 19, 2022
Port Aransas, Texas 78373
Updated: May 03, 2022
Nueces County
Views: 37
Neida Clark
Ad No: 2616444

Texas > Gulf Coast - Corpus Christi Bay
Texas > Gulf Coast - Aransas Bay
Texas > Port Bay

A true fisherman's paradise awaits in this Stunning, custom
$1,600,000 Lake Home - For Sale
Waterfront: No
Year Built: 2008
4 Br 4.0 Ba
Sq Ft: 3900
Stories: 2.0
Acres: 1.000
Added: Jan 20, 2022
Rockport, Texas 78382
Updated: Mar 26, 2022
Aransas County
Views: 397
Shannon MacDonald
Ad No: 2323869