Coldwell Banker Real Estate Group has (3) lake real estate ads listed on LakeHouse.com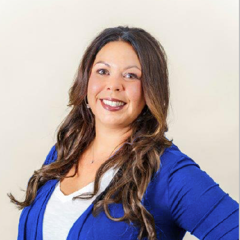 Erica Amans
Coldwell Banker Real Estate Group
2535 N 200 W
Angola, IN 46703
+1 260-740-8673
http://www.Ericasoldit.com
My name is Erica Amans, and I am a full-time, driven, and professional residential Broker with Coldwell Banker Real Estate Group in Angola, Indiana. Living on Snow Lake all my life has enabled me to enjoy lake living to its fullest. Whether you are looking for a home on the water, in town, or something a little more lowkey, call me today!
As one of my clients, you will find that I am passionate about your needs. I will listen to your real estate and life goals and will do all that I can to make sure those goals become a reality. Whether you are looking to buy or sell, I will strive to make selling and/or buying a home a positive experience. I have experience assisting clients with everything from a second home on the water, to a first-time home buyer, and everything in between. I look forward to hearing from you and helping you with your real estate needs.
I have been selling real estate since 2013 and I LOVE it! I joined Coldwell Banker Real Estate Group because it is the #1 company in Northern Indiana. I am delighted to be part of a company that puts its clients first, because great service speaks to my soul, and I look forward to many more years of helping my clients achieve their real estate dreams. In the past eight years, I strived to develop positive relationships not only with my clients but also with professionals who can help advocate for my clients in every step of selling or buying their homes!
I obtained my Real Estate License in 2013 and my Broker Associate License in 2014. Since becoming a realtor, I have steadily ramped up a successful career. I became a member of the Million Dollar Club in 2017. I am currently in the tenth percentile of realtors in our board of 4 counties: Steuben, LaGrange, DeKalb, and Noble Counties. That translates into my listing getting sold quicker and helping my buyers secure their dream homes! I am Purdue University graduate with a Bachelor's degree in Personal & Organizational, Media & Public Communication and a Minor in Public Relations. My background includes development & event coordination, fundraising, retail management, public relations & speaking, leadership development, marketing, and excellent communication skills.
I am a certified Real Estate Broker, Member of the Multiple Listing Service (MLS), Member of the Northeastern Indiana Association of REALTORS, Member of the Indiana Association of REALTORS, and a Member of the National Association of REALTORS. I am currently serving on the board of the Northeastern Indiana Association of Realtors and I abide by the Realtor Code of Ethics and treat my clients fairly and honestly.

Indiana > Snow Lake

Beautiful lake home nestled in an established subdivision.
$500,000 Lake Home - Sale Pending
Waterfront: No
Year Built: 1996
3 Br 2.5 Ba
Sq Ft: 2491
Stories: One Story
Acres: 0.540
Added: Jan 31, 2022
Angola, Indiana 46737
Updated: May 10, 2022
Steuben County
Views: 1032
Erica Amans
Ad No: 2356948

Indiana > Lake James

Amazing Views with Beautiful Sunrises!
$675,000 Lake Home - For Sale
Waterfront: Yes
Year Built: 1955
3 Br 4.0 Ba
Sq Ft: 2120
Stories: Two
Acres: 0.130
Added: Mar 15, 2022
Angola, Indiana 46703
Updated: Mar 15, 2022
Steuben County
Views: 1023
Erica Amans
Ad No: 2502897

Indiana > Jimmerson Lake

Quaint Cottage with 97 feet of lakefront. SOLD
$625,000 Lake Home - SOLD!
Waterfront: Yes
Year Built: 1977
3 Br 2.0 Ba
Sq Ft: 1912
Stories: One Story
Acres: 0.260
Added: Mar 22, 2022
Angola, Indiana 46703
Updated: May 04, 2022
Steuben County
Views: 856
Erica Amans
Ad No: 2524451