Coldwell Banker Legacy Group has (13) lake real estate ads listed on LakeHouse.com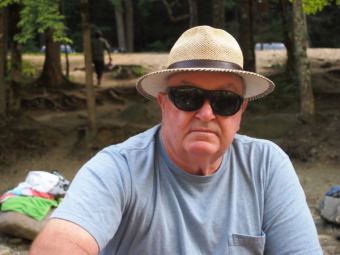 Bobby Kessinger
Coldwell Banker Legacy Group
204 Cavalry Drive
Munfordville, Kentucky 42141
+1 270-528-1274 270-524-0112
https://www.coldwellbanker.com/agent/bobby.kessinger@coldwellbanker.com
I have the RSPS designation(RESORT AND SECOND HOME PROPERTY SPECIALIST CERTIFICATION). This certification is for Realtors who specialize in buying, selling or management of properties for investment, development, retirement, or second homes in resort, recreational, and/or vacation destinations.

For Buyers:
Beautiful Nolin Lake is 5,795 acres and offers a vast variety of homes and land to fit all lifestles and budgets. Whether you want a full time home or a getaway retreat you will LOVE YOUR NOLIN LAKE LIFE! I have been a lifelong resident of the area who lives, works, and plays on Nolin Lake. I can help you find the perfect place that fits you, your family, and your lifestyles.
I want you to know that I can assist you with any Nolin Lake property that is listed for sale on the Multiple Listing Service.

For Sellers:
I am a Certified Residential Specialist(CRS)- the highest designation an agent can earn based on top volume, education, and marketing expertise. Your unique lake property needs extensive marketing and advertising which will be provided by lakehouse.com and my other websites. Whether you want to "move on" or "move in", give me a call for prompt and professional service. Successfully selling Nolin Lake area real estate for 17 years!



Kentucky > Green River Lake

Commercial property in the Green River Area
$500,000 Lake Commercial - For Sale
Waterfront: No
Year Built:
1 Br 1.0 Ba
Sq Ft: 13000
Stories: 1
Acres: 1.530
Added: Apr 21, 2022
Brownsville, Kentucky 42210
Updated: Apr 21, 2022
Edmonson County
Views: 66
Bobby L Kessinger
Ad No: 2626356

Privacy and seclusion
$737,000 Lake Acreage - For Sale
Waterfront: No
Acres: 195.000
Added: Apr 21, 2022
Brownsville, Kentucky 42210
Updated: Apr 21, 2022
Edmonson County
Views: 51
Bobby Kessinger
Ad No: 2626357

Kentucky > Nolin Lake

Lake lot, timber. Building sites SOLD
$11,500 Lake Lot - SOLD!
Waterfront: No
Acres: 0.570
Added: Oct 18, 2021
Cub Run, Kentucky 42729
Updated: Mar 26, 2022
Hart County
Views: 749
Bobby Kessinger
Ad No: 2114376

Lake lots. Timber. Building sites SOLD
$11,500 Lake Lot - SOLD!
Waterfront: No
Acres: 0.500
Added: Oct 18, 2021
Cub Run, Kentucky 42729
Updated: Mar 26, 2022
Hart County
Views: 1035
Bobby Kessinger
Ad No: 2114375

1.07 acre lot SOLD
$23,000 Lake Lot - SOLD!
Waterfront: No
Acres: 1.070
Added: Jan 28, 2022
Cub Run, Kentucky 42729
Updated: Apr 22, 2022
Hart County
Views: 672
Bobby Kessinger
Ad No: 2351076

Lakefront Lot
$39,000 Lake Lot - For Sale
Waterfront: Yes
Acres: 0.000
Added: Nov 14, 2021
Mammoth Cave, Kentucky 42259
Updated: Apr 06, 2022
Edmonson County
Views: 2488
Bobby Kessinger
Ad No: 2201121

New listing
$60,000 Lake Home - Sale Pending
Waterfront: No
Year Built: 1978
2 Br 0.0 Ba
Sq Ft: 0
Stories: 2
Acres: 0.350
Added: Mar 29, 2022
Mammoth Cave, Kentucky 42259
Updated: Apr 13, 2022
Edmonson County
Views: 1156
Bobby Kessinger
Ad No: 2546403

Nolin Lake Home
$64,000 Lake Home - Sale Pending
Waterfront: No
Year Built: 1986
3 Br 1.0 Ba
Sq Ft: 980
Stories:
Acres: 0.500
Added: Nov 05, 2021
Clarkson, Kentucky 42726
Updated: Feb 14, 2022
Hart County
Views: 2484
Bobby Kessinger
Ad No: 2178116

4 lots for sale
$119,000 Lake Home - Sale Pending
Waterfront: No
Year Built:
3 Br 1.0 Ba
Sq Ft: 1361
Stories: 1.5
Acres: 0.920
Added: Jan 07, 2022
Cub Run, Kentucky 42729
Updated: May 02, 2022
Hart County
Views: 2551
Bobby Kessinger
Ad No: 2292496

Acreage
$138,500 Lake Home - Under Contract
Waterfront: No
Year Built: 1979
2 Br 1.0 Ba
Sq Ft: 0
Stories: 1
Acres: 8.800
Added: Mar 17, 2020
Mammoth Cave, Kentucky 42259
Updated: Jul 30, 2020
Edmonson County
Views: 6820
Bobby Kessinger
Ad No: 736343

Move in Ready on Nolin Lake SOLD
$149,500 Lake Home - SOLD!
Waterfront: No
Year Built:
4 Br 0.0 Ba
Sq Ft: 2080
Stories:
Acres: 0.000
Added: Aug 24, 2021
Clarkson, Kentucky 42726
Updated: Mar 19, 2022
Grayson County
Views: 2778
Bobby Kessinger
Ad No: 1948912

Brazilian hardwood floors throughout the entire house
$299,500 Lake Home - For Sale
Waterfront: Yes
Year Built: 2013
3 Br 2.0 Ba
Sq Ft: 1622
Stories:
Acres: 2.000
Added: Mar 29, 2022
Clarkson, Kentucky 42726
Updated: Apr 23, 2022
Grayson County
Views: 1085
Bobby Kessinger
Ad No: 2532411

Kentucky > Nolin River