ALTMAN REALTY has (10) lake real estate ads listed on LakeHouse.com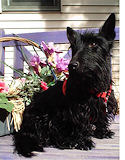 Sam Altman
ALTMAN REALTY
475 Elk Lake Resort Rd Suite 24
Owenton, Kentucky 40359
+1 502-484-4411

SAM ALTMAN
specialize in ELK LAKE HOMES & LAND
#1 SELLING AGENT

...SELLING PREVIOUSLY LOVED
HOMES-RESORT LIVING-FARMS...

You make your MEMORIES ... I will guide you to the Perfect Elk Lake Property and make you feel comfortable about your purchase.

Come make MEMORIES with your family and friends.
ELK LAKE is the perfect setting, close to Lexington, Louisville, Cincinnati and Elk Creek Vineyards.

I have been selling property here since May 2008 and have maintained the #1 Selling Agent status. Why? Because I really like the community and enjoying the natural beauty. After coming on the weekends for years , this is now my year round home.

Relax ! Come see the Birds, Animals, Fish...come Ski, Boat, Float, Hike, Read.....



Kentucky > Elk Lake

Vacant Lot # 1570...a Piece of Elk Lake !
$4,200 Lake Lot - For Sale
Waterfront: No
Acres: 0.500
Added: Feb 28, 2022
Owenton, Kentucky 40359
Updated: Feb 28, 2022
Owen County
Views: 443
SAM ALTMAN
Ad No: 1356168

# 1310 and # 1311 (2 off water) Wooded LotS
$9,000 Lake Acreage - For Sale
Waterfront: No
Acres: 1.000
Added: Feb 28, 2022
Owenton, Kentucky 40359
Updated: Feb 28, 2022
Owen County
Views: 355
SAM ALTMAN
Ad No: 1243115

# 396 & HALF OF # 397 VACANT LOTS
$39,000 Lake Lot - For Sale
Waterfront: Yes
Acres: 0.000
Added: Jan 28, 2022
Owenton, Kentucky 40359
Updated: Jan 28, 2022
Owen County
Views: 930
Sam Altman, BROKER
Ad No: 2352146

This 3 Season Lakehouse ...3Bd/1 Ba SOLD
$209,000 Lake Home - SOLD!
Waterfront: Yes
Year Built:
3 Br 1.0 Ba
Sq Ft: 0
Stories:
Acres: 0.000
Added: Jan 30, 2022
Owenton, Kentucky 40359
Updated: Jun 23, 2022
Owen County
Views: 2185
Sam Altman, BROKER
Ad No: 2355872