Lake Homes Realty has (9) lake real estate ads listed on LakeHouse.com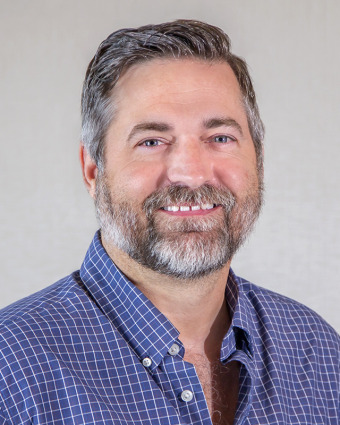 Tony Luna
Lake Homes Realty
106 West Main Street
Smithville, Tennessee 37166
+1 615-210-9522
http://www.onthelake.com
The Nations Largest Lake Real Estate Company.
The Center Hill Lake real estate market is a top twenty marketplace for lake property in Tennessee.

The average list price for Center Hill Lake homes for sale is $411,000. Normally there are about 50 lake homes for sale at Center Hill Lake, and 210 listings for lots and land.

Center Hill Lake is a mid-sized Tennessee lake, and has 415 miles of shoreline. Nashville International Airport, the closest major airport, is only 61 miles away.
Tennessee > Center Hill Lake

Welcome to Bambi's Rest SOLD
$340,000 Lake Home - SOLD!
Waterfront: No
Year Built: 2021
3 Br 2.0 Ba
Sq Ft: 1460
Stories:
Acres: 1.150
Added: Nov 19, 2021
Smithville, Tennessee 37166
Updated: Jun 29, 2022
De Kalb County
Views: 370
Tony Luna
Ad No: 2214500

Welcome to Buck Horn! SOLD
$340,000 Lake Home - SOLD!
Waterfront: No
Year Built: 2021
3 Br 2.0 Ba
Sq Ft: 1460
Stories:
Acres: 1.160
Added: Nov 19, 2021
Smithville, Tennessee 37166
Updated: Jun 29, 2022
De Kalb County
Views: 541
Tony Luna
Ad No: 2214502

Welcome to Deer Abbey. SOLD
$340,000 Lake Home - SOLD!
Waterfront: No
Year Built: 2021
3 Br 2.0 Ba
Sq Ft: 1460
Stories:
Acres: 1.370
Added: Nov 19, 2021
Smithville, Tennessee 37166
Updated: Jun 29, 2022
De Kalb County
Views: 1424
Tony Luna
Ad No: 2214503

UNDER CONTRACT SHOWING. Brand New Show Stopper!!
$662,400 Lake Home - For Sale
Waterfront: No
Year Built: 2022
4 Br 3.5 Ba
Sq Ft: 3011
Stories: 1.75
Acres: 0.780
Added: Jun 29, 2022
Smithville, Tennessee 37166
Updated: Aug 02, 2022
DeKalb County
Views: 111
Tony Luna
Ad No: 2887045

PENDING! Beautiful, Eastern lake view 365 days a year!
$675,000 Lake Home - For Sale
Waterfront: No
Year Built: 1995
3 Br 3.0 Ba
Sq Ft: 2256
Stories: 2
Acres: 0.970
Added: Jun 29, 2022
Smithville, Tennessee 37166
Updated: Aug 02, 2022
DeKalb County
Views: 165
Tony Luna
Ad No: 2887049

It has the Wow factor that you are looking for. SOLD
$740,000 Lake Home - SOLD!
Waterfront: No
Year Built: 2020
2 Br 3.0 Ba
Sq Ft: 2242
Stories: 1.5
Acres: 0.000
Added: Nov 19, 2021
Silver Point, Tennessee 38582
Updated: Jun 29, 2022
De Kalb County
Views: 940
Tony Luna
Ad No: 2214505

Totally private lake home on 5 acres!
$799,000 Lake Home - For Sale
Waterfront: No
Year Built: 1997
4 Br 2.5 Ba
Sq Ft: 3187
Stories: 1
Acres: 5.000
Added: Jun 29, 2022
Smithville, Tennessee 37166
Updated: Jun 29, 2022
DeKalb County
Views: 196
Tony Luna
Ad No: 2887562

ONCE IN A LIFETIME PROPERTY!
$1,900,000 Lake Home - For Sale
Waterfront: Yes
Year Built: 2001
5 Br 4.0 Ba
Sq Ft: 4583
Stories: 1
Acres: 22.000
Added: Jul 11, 2022
Sparta, Tennessee 38583
Updated: Jul 11, 2022
White County
Views: 218
Tony Luna
Ad No: 2930635