Eric Hancock Land Brokerage has (8) lake real estate ads listed on LakeHouse.com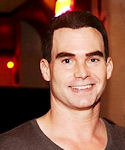 Eric Hancock
Eric Hancock Land Brokerage
2340 W. Sherman Dr.
Aubrey, Texas 76227
+1 214-282-5263

SEE MORE LAKEFRONT OPTIONS with Eric Hancock Land Brokerage and find exactly what you have been dreaming of.

Call now to have all your questions answered and to see all available properties on and off market by the true LAKE EXPERT for DFW!! 214-282-5263 (LAND)


Or, read on and please allow us to help you.


WHY YOU NEED A LAKEFRONT EXPERT...


There are too many issues that affect the view of the lake that you think you are getting ... AFTER... you purchase that dream property. Let an expert successfully prepare and protect you from those hazards completely. Buyers will want to know about everything for sale in their price range and desired criteria...listed or unlisted, an expert should do that and we can and will. Furthermore, we believe no one has more pocket listings for Lake Lewisville than us. A pocket listing is a property for sale but not listed on the MLS (Multiple Listing Service), lakehouse.com, or advertised elsewhere. Some sellers prefer this way of moving their property, particularly when the property is more prestigious than the average interior lot or home. An expert can also help you get the best price!

A lakefront expert has many years of experience and passion for the profession, which leads to knowledge. A lakefront expert has been around for a long time because they see it their mission to help people with that knowledge. A lakefront expert can explain all the covenants, codes and restrictions that your prospective property will have from city and county levels, various HOA's, and Army Corps of Engineers. A lakefront expert can provide you with a detailed history of that property and many times is aware of issues and/or adversities that the previous owners may have faced. A lakefront expert will give all the information whether pro or con of each property the clients are considering and wants them to have no surprises after the purchase!

By knowing that the lot or home's view and usability are going to remain or improve, that you viewed all of the property available, chose the best one for your needs and purchased at the best price... you protect what should be a wonderful and valuable investment.

Allow us, expert's on lakefront property, with decades of experience, to assist you with buying the home or lot you truly desire. My name is Eric Hancock with Eric Hancock Land Brokerage. EHLB specializes in helping buyers find exactly what they are looking for in lakefront properties. EHLB has been blessed to help buyers find the finest properties on Lake Grapevine, Lake Ray Roberts, Lake Bridgeport, and Lake Lewisville, which has been our bread and butter. We have helped buyers close on hundreds of properties along Lake Lewisville's northern peninsula alone.

Please check out our listings and if you do not see exactly what you are looking for, give us a call. Let us use our experience and connections with area investors, builders, developers, land owners and former clients to find it. Whatever your budget, if it exists, we will know about it.

We believe in these DFW area lakes and own lakefront on Lake Lewisville as well. Nothing makes us happier in our profession than helping the frustrated buyer find exactly what they want at the right price. Let's find the right lakefront lot or home together!!

Many thanks,
Eric Hancock
"finding you exactly what you have been dreaming of...."

Like me on Facebook: Eric Hancock Land Brokerage

* Much of our business is based on the referrals of satisfied clients. If you are looking for a home and are not interested in building on a lot, but you know of someone who is open to building on a lovely lakefront property...I would be tremendously grateful for you pointing them in our direction! 214.282.5363 which is 214.282.LAND.

Texas > Lake Lewisville

Phenomenal gated lakefront! SOLD
$850,000 Lake Lot - SOLD!
Waterfront: Yes
Acres: 0.000
Added: Jan 23, 2022
County, Texas 75068
Updated: May 03, 2022
Denton County
Views: 250
Eric Hancock
Ad No: 1816576

10-20 acres oaks and huge water with VIEW!!
$1,600,000 Lake Acreage - For Sale
Waterfront: Yes
Acres: 1020.000
Added: Feb 21, 2022
Oak Point, Texas 75068
Updated: Feb 21, 2022
Denton County
Views: 228
Eric Hancock
Ad No: 2417662

Condo Possibility For Lake Lewisville, Like This G
$2,500,000 Lake Condo - For Sale
Waterfront: No
Year Built:
Br 0.0 Ba
Sq Ft: 0
Stories:
Acres: 15.000
Added: Sep 29, 2020
Little Elm, Texas 75068
Updated: Sep 29, 2020
Denton County
Views: 918
Eric Hancock
Ad No: 464268

70 Acres Of Prime Waterfront And Huge Oaks
$10,000,000 Lake Acreage - For Sale
Waterfront: Yes
Acres: 0.000
Added: Dec 13, 2019
Little Elm, Texas 75067
Updated: Dec 13, 2019
Denton County
Views: 1377
Eric Hancock
Ad No: 449170