All Locations
> Missouri > Table Rock Lake
Table Rock Lake Homes For Sale
Looking for lakefront homes for sale on Table Rock Lake? Search waterfront real estate here, with lots of lakehouses to choose from. Located in southwestern Missouri, in Barry and Stone County, discover the best lake front listings. Properties, land, and acreage to build your dream lake house on. Find an agent who specializes in lake houses, to help buy or sell a home. Table Rock Lake has a max. depth of 350 . Power boats and jet skis are allowed. Boat docks are allowed in certain zones.
...Learn more here!

| | | |
| --- | --- | --- |
| | Featured ads sort to the top | Results: 121 - 140 of 200 |

Map


Table Rock Lake
Description
If you're looking for ideally-located lake homes for sale, look to Table Rock Lake, in southwestern Missouri. Constructed by the Army Corps of Engineers in 1958, Table Rock Dam and Table Rock Lake have been drawing attention and praise to the region for years. From premium fishing to competitive hunting to luxurious indulgence, Table Rock Lake really does offer something for everyone.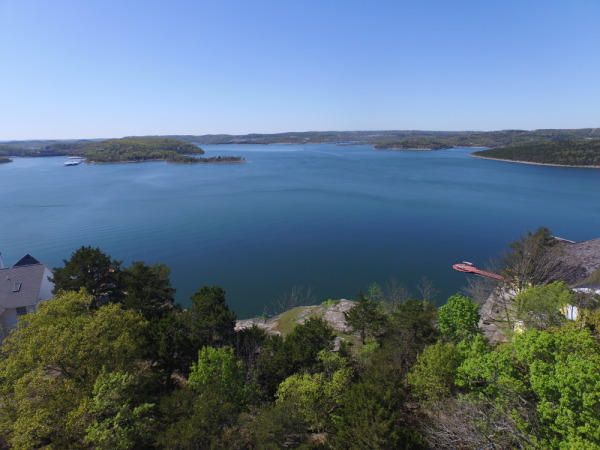 Table Rock Lake is nestled in the foothills of the Ozark Mountains, which provide a spectacular backdrop for any adventure on the lake.

Dry off from your morning cannonball and head to the links: you have eight pristine golf courses to choose from at Table Rock Lake. The Payne Stewart Golf Club, StoneBridge Resort, Ledgestone at StoneBridge, Murder Rock Golf Club, Top of The Rock, Thousand Hills Golf Course, Kings River Golf Course, and Kimberling City Golf Club are all within a pleasant drive from the lake. As its name suggests, the StoneBridge Resort is a full-service resort, promising that your transition from the shore to the green to complete relaxation is seamless.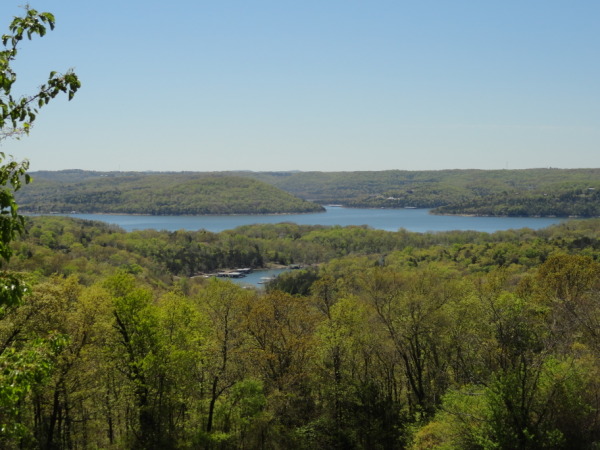 If living on any of these area golf courses interests you, visit GolfHomes.com for homes and lots for sale on Missouri golf courses.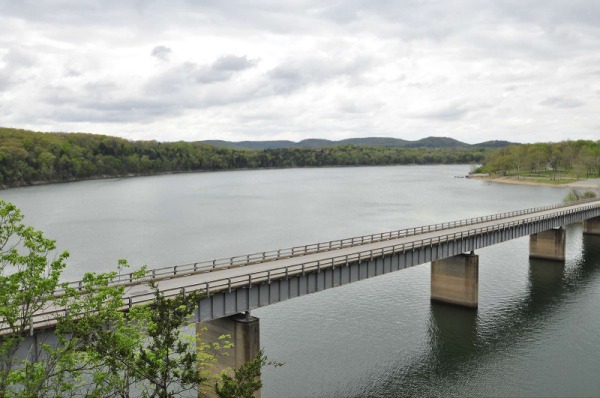 And why wouldn't you explore the option of lake vacation rentals on Table Rock Lake when the unofficial entertainment capital of the South is just a short drive away? Branson, Missouri, is known for hosting award-winning shows, premium shopping, and world-class dining. Legends in Concert brings all your favorite tunes through the years back to life. The Branson Zipline steals your breath with unparalleled views of the Ozarks.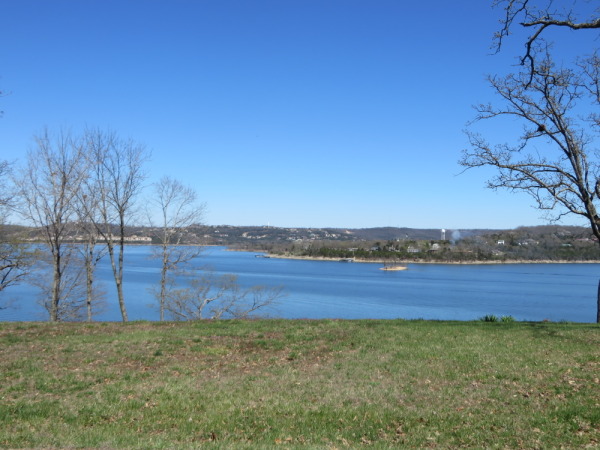 The beautiful setting of Table Rock Lake combined with nearby attractions make this idyllic lake an unparalleled place to spend your time. Buying or renting a lake house on Table Rock Lake puts you in the center of this family-friendly paradise.

Table Rock Lake can be found between the scenic Ozark Mountains of Missouri and Arkansas, just west of Branson and south of Springfield Missouri, covering roughly 43,000 acres throughout the Ozark Mountains. The lake, being an impoundment of the White River, is mainly fed by water exiting Beaver Dam. The dam maintains an average elevations ranging from 947 to 896 feet above mean sea level.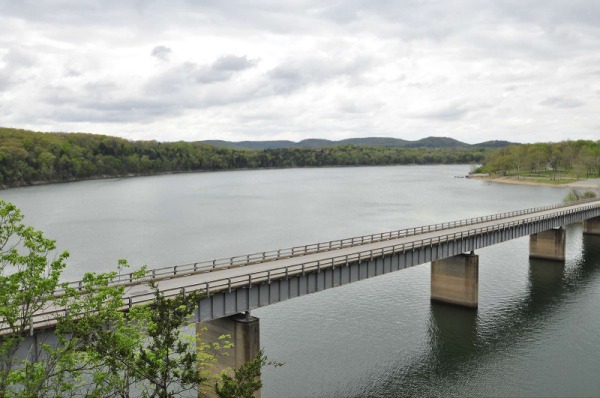 Table Rock Lake is surrounded by roughly 750 miles of shoreline, providing excellent boating opportunities. The clear waters of Table Rock have been described as being "smooth as glass" within the many coves, and the many underwater rock bluffs attract considerable numbers of skin divers to the lake.
Jet Skis:
Are they permitted? Yes
Swimming:
Can you swim in the lake? Yes
Water quality?
Excellent
Water Level:
Average water level variance? 10'- 20' max per year - all boat docks are floating kind
Boat Docks:
Are they permitted? Yes, in areas zoned for them. Community docks and existing dock permits can be bought
Power Boats:
Are they permitted? Yes
Depth of Lake:
majority deep water 100' plus the ends of the lake and rivers vary. Max depth approx. 150'
Nearby cities:
- 2-8 miles from Shell Knob, MO -20 miles Cassville, MO
Nearest airport:
Springfield, MO 90 miles Rogers, AR 70 miles
Building restrictions:
Stone county yes Barry county No
Table Rock Lake
Fishing Information
Anglers, in particular, appreciate the lake's almost 800-mile shoreline of pristine waters. Bass fishing is very popular at Table Rock Lake, where hooks are baited to catch Kentucky spotted bass, largemouth bass, smallmouth bass, and white bass, in addition to crappie, catfish, and large bluegill. Make a point to head out on the lake in early spring, just before the spawning season, to find the Kentucky spotted bass and largemouth bass meandering about the many feeder creeks and around the base of cedar trees.

HOOK's Table Rock Lake Fishing Guide Service
129 McIntosh Lane - Reeds Spring - 417-338-2277
Jim Van Hook


Table Rock Lake
Boating Information
Tri-Lakes Houseboat Rentals
417-739-2370,
49 Lake Rd, Kimberling City, MO 65686-9603

Table Rock Lake Pontoon
417-739-2732
Port of Kimberling, Kimberling City, MO 65686

Cape Fair Boat Dock & Marina
417-538-4163
Lake Rd 76-82, Cape Fair, MO 65624

Campbell Point Marina
417-858-6331
RR 3 Box 3240, Shell Knob, MO 65747

Tablerock Lake Houseboat
417-335-3042
1378 Long Creek Rd, Ridgedale, MO


Table Rock Lake
Camping Information
Port of Kimberling Campground
417-739-5377, 1350 Lake Rd, Kimberling City, MO 65686

Crickett Creek RV Estates
417-739-1383, Kimberling City, MO 65686

KOA Kampgrounds
417-739-4627, Highway 13, Kimberling City, MO 65686

Aunt's Creek Store & RV Park
417-739-5267, Highway 00, Reeds Spring, MO 65737

Joe Bald Park COE
417-739-2787, Kimberling City, MO 65686

Campbell Point Park COE
417-858-3903, Shell Knob, MO 65747


Table Rock Lake
Local Area Businesses
Kimberling Hills Golf Course
417-739-4370, 1 Lakeshore Dr, Kimberling City, MO

Shiloh Marshall Arts Ctr
417-272-0302, Highway 13 & Dd Highway, Reeds Spring, MO

Shell Knob Community Bldg
417-858-6238, Route 39, Shell Knob, MO

Shell Knob Mini Mart
417-858-6670, Highway 39 N, Shell Knob, MO