Featured Property

2 lakefront cottages for sale on Maiden Lake
---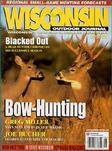 Wisconsin Outdoor Journal

(More Info)


---
Have a lake area business? ADD IT to our site
(for Free).


---
LIST IT!
Sell or Rent your lakehouse in our Real Estate Classifieds.
---
LINK EXCHANGE PROGRAM
Link to us and we will return the favor.
---
BANNER ADVERTISING on Lakehouse.com will really get your business noticed!
---
Contact us with our FEEDBACK form.


Lake property in Wisconsin



Lake Alexander
Lake Castlerock
Lake Chippewa
Long Lake
Maiden Lake
Mirror Lake
Musky Lake
Lake Pentenwell
Post Lake
Shawano Lake
Lake Superior
Lake Winnebago


(#1384) For Sale: 2 BR home, 100' sand frontage on Tuttle Lake. $274,900
Contact Jama at flagstad@execpc.com or 920-921-9354.

---
If you did not find what you were looking for, please let us know and we will be glad to notify you when a listing is added that you might be interested in. Completing this form does not put you on any mailing list. Please see our privacy policy if you have any concerns.
---
Looking for lake property in Wisconsin?
Do you have lakefront property for sale?
CLICK HERE TO SELL IT!

Do you have a lakehouse for rent?
CLICK HERE TO RENT IT!

If your answer is yes to any of the above, you have found the right place at Lakehouse.com. We are the most popular lake front real estate resource. Our service is providing lake front property listings. We are not a real estate company or agent. We do not accept commissions from sales. We give sellers the opportunity to list their lake properties here for as low as $15/year. Buyers are free to browse our website for lakeside property and lake house rentals and contact the owners directly.

We've also provided information on lakes in Wisconsin, such as a map, weather, boating, fishing, and camping information. So if you are considering a relocation or vacation, you will have a better idea of the local area.

Lakehouse.com is organized by region, state, and then lakes. If we do not have a lake home page for your favorite lake yet, we will soon. We add more all the time! In the meantime, feel free to post lake property "wanted" requests on our Bulletin Board. If you want to be contacted by a seller, don't forget to leave a phone number or email address. It also helps to be specific about what Wisconsin lake(s) or particular area you are interested in.

Thanks for dropping by and if you did not find what you were looking for, we hope you will bookmark us (IE Users) Ctrl+D (Netscape Users) and check again later. New listings are constantly being added.
Copyright © 1997-2003 All rights reserved.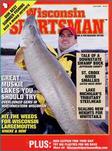 Wisconsin Sportsman
(More Info)


---
LAKE HOME PLANS

TIPS ON BUYING A HOME

TIPS ON SELLING A HOME

LAKEHOME DECORATING

HOME IMPROVEMENT & REPAIR


---
Check out our STATUS page to see if your lake is online yet.


---
Post a message
(or reply to one) on the Lakehouse BULLETIN BOARD


---
Become a LAKE REP and earn money!