CB Isaac Realty has (8) lake real estate ads listed on LakeHouse.com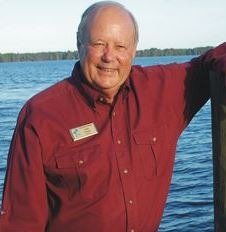 Ron Blake
CB Isaac Realty
PO Box 893
Melrose, Florida 32666
+1 352-475-2199
http://www.cbisaacrealty.com
C.B. Isaac Realty was established in 1975 in Melrose, Florida by Mr. Clinton Isaac and has been a local landmark ever since. Located on State Road 21 at the junction of four counties (Alachua, Bradford, Clay & Putnam) the office has grown with the community. The company has been known throughout North Florida for marketing land, waterfront, and commercial properties.

In 2002 the company was purchased by Alvin E. Reynolds and Ronald E. Blake who have expanded the company with offices in Jacksonville, Gainesville, Hawthorne, and Melrose/Keystone Heights we are able to provide our customers with maximum exposure whether you are buying or selling a property, or looking for a short sale or foreclosure. The company was the Lake Regions' top sales and listing office for the last two years.

CB Isaac Realty has been providing exceptional real estate services to North Florida and South Georgia and we have put together a highly qualified team of professionals with a focus on Unique Residential Properties, Commercial Properties, Farms, Ranches, and Land including Development, Timberland Investments and Recreational for the outdoor enthusiast. We are a full-service company Specializing in Large Acreage Tracts, Farms & Ranches, Waterfront, Commercial, and Unique Residential Properties. We serve all of North Florida, Central Florida, South Georgia & the Caribbean with a staff of experienced and dedicated associates.
Florida > Lake Brooklyn

Beautiful executive brick, pool home in park like setting
$444,000 Lake Home - For Sale
Waterfront: No
Year Built: 2004
3 Br 2.0 Ba
Sq Ft: 1953
Stories:
Acres: 0.460
Added: Nov 20, 2023
Keystone Heights, Florida 32656
Updated: Nov 20, 2023
Clay County
Views: 77
Nelda Hoffmeyer
Ad No: 4390179

Florida > Hall Lake
Florida > Santa Fe Lake
Florida > Lake Melrose
Florida > Orange Lake
Florida > Little Lake Sante Fe