Michigan Lake Homes For Sale
(4316 lake properties)
Discover the best lakefront listings in Michigan - houses, properties, land, and acreage. Find real estate agents who specialize in Michigan lake property to help you buy or sell a lake home. There are are over 11,000 lakes that are at least 5 acres in size, and 62,500+ total lakes.   Michigan also borders four of the Great Lakes: Lake Michigan, Lake Superior, Lake Huron, and Lake Erie, which all offer outdoor enjoyment to visitors and locals alike.   Michigan waters have produced some huge fish including a 58 pound muskellunge and a 52 pound catfish. If luring in a record breaking fish is on your bucket list, Michigan lakes may be the place to do it.   Sailing and power boating also make up a large part of the lake culture in Michigan, with many lakes hosting sailing clubs.
(MORE HERE...)
Michigan Lakes with Real Estate Listings:
---
About Michigan
Michigan Lake Living
There may be no place in the world for lakefront living like Michigan. Michigan borders four of the Great Lakes: Lake Michigan, Lake Superior, Lake Huron, and Lake Erie. The lakes, which are some of the world's largest can give the illusion of oceanfront living, but retain the qualities we look for in lakeside living. Whatever kind of lake property you are searching for, Michigan has it. Lake cabins, summer homes, and waterfront lots perfect for building your dream home abound in this great state. The state is chock-full of thriving lake communities as well as private and secluded lakes surrounded by beautiful natural surroundings.
Land of the Lakes
Truly a land of lakes, the state of Michigan is packed with scenic lakes of all shapes and sizes. The lakes in Michigan number over 62,000. So numerous are the lakes that common lake names appear several times- so be sure you're looking at the right "Crystal Lake." Here you can easily browse the nearly 4,000 lake houses, lots, and other waterfront properties in Michigan, including over 700 with private bodies of water. You may search by lake, city, or even by county with the buttons at the top of the page, or use the interactive map.
Pure Michigan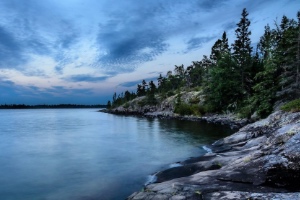 Michigan is a state for true lovers of nature. Rolling waves, endless tranquil forests, scenic snowy landscapes and sunny summers are the simple pleasures of the stunning state. Michigan's fishing, hunting, water sports and hiking are incomparable, as are its many state parks and their accompanying scenery. Amongst the most beloved of these is
Isle Royal National Park
, an unspoiled, glacier-carved island packed with wildlife, and glimmering streams and overlooking the Canadian frontier.
The major cities in Michigan: Lansing, Grand Rapids, Detroit, and Ann Arbor, offer unique and cultural American experiences. The state's fascinating history includes a rich Native American influence and a European imprint dating back to the late 17th century, when the area was part of French Canada. A visit to Mackinac Island offers a glimpse into the intriguing history of the state. Michigan's many attractions include beautiful and immersive museums like
Greenfield Village
, established in 1933 by Henry Ford, this collection of nearly 100 historic buildings on a 200-acre site, offers a look into America's industrious and innovative past, and the
Detroit Institute of Arts
, famous for its collection of over 65,000 works which stretch back to the earliest human artistic endeavors.
Finding your Michigan Lake Home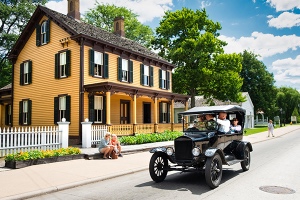 Lakehouse.com is your guide to finding the Michigan lake home of your dreams. Searching for waterfront property along the stunning shores of the Great Lakes is a great place to begin, but if you're looking for a slightly smaller body of water or another quaint lake community,
Torch Lake
or
Lake St. Clair
are great options, as are the beloved
Higgins Lake
and
Houghton Lake
. Lakehouse also makes it easy to get in touch with expert local real estate agents through our "
Find an Agent
" tab.
Featured Michigan Lake Properties
New Michigan Lake Real Estate (Latest 10)

Lake St Helen Home for sale in Saint Helen, Michigan


MOTIVATED SELLER!! Very Rustic, Open Concept 3 Bedroom ...

$94,900 Sq Ft: 820 Year: 0 Acres: 0.000

---

Belleville Lake Home for sale in Belleville, Michigan


Completely remodeled contemporary living on Belleville Lake ...

$629,900 Sq Ft: 2517 Year: 1991 Acres: 0.640

---

(private lake, pond, creek) Home for sale in Melvin, Michigan


Open House is Friday December 2, 2022, at 12:30 to 2:30 pm ...

$439,900 Sq Ft: 2022 Year: 2001 Acres: 7.900

---

Meadow Lake Home for sale in Bloomfield Hills, Michigan


Magnificent and completely renovated lake front custom ranch in ...

$1,050,000 Sq Ft: 2784 Year: 1954 Acres: 0.500

---

White Lake - Muskegon County Home for sale in Whitehall, Michigan


Welcome home! This charming 3 bedroom 1 and 1/2 bath with 2 ...

$249,900 Sq Ft: 2200 Year: 1958 Acres: 0.482

---

Mench Lake Home for sale in Baldwin, Michigan


This is a great waterfront opportunity ! 2 older cabins are ...

$69,900 Sq Ft: 360 Year: 1940 Acres: 0.250

---

Grand Traverse Bay - East Arm Home for sale in Traverse City, Michigan


Welcome to the 'Bayside Home' in Peninsula Shores neighborhood ...

$3,100,000 Sq Ft: 3697 Year: 2023 Acres: 0.660

---

Torch Lake Home for sale in Kewadin, Michigan


Beautiful, updated log home; perfectly situated on a corner lot ...

$639,900 Sq Ft: 3711 Year: 2007 Acres: 0.800

---

(private lake, pond, creek) Condo for sale in Brighton, Michigan


Its hard enought to find a ranch condo then to find one with ...

$349,900 Sq Ft: 1906 Year: 1988 Acres: 0.000

---

Clear Lake - Otsego County Home for sale in Johannesburg, Michigan


This is a perfect place to call home for empty nesters or ...

$207,000 Sq Ft: 965 Year: 0 Acres: 5.090

---


LAKE HOMES AND LAND FOR SALE IN ALL 50 STATES:

Lakehouse.com is a nationwide advertising service for lake properties, weekend homes, retirement homes, second homes, vacation homes, waterfront homes, lake lots, land, acreage, lake view properties, lakefront cabins, lakeside cottages, condos, log homes, riverfront, lake access, lake area homes, lake shore or any type of real estate for sale on public and private lakes, reservoirs and rivers all over the United States and Canada.
Buy and Sell lake houses on Lakehouse.com. Find a Lake Realtor, Agent, Broker or Realty within our listings to help you locate the perfect recreational property. If you are a Realtor, Agent or Broker, Lakehouse is the perfect place to advertise your client's water front properties because we can connect you with millions of buyers that visit our website.