Century 21 Lemac Realty has (26) lake real estate ads listed on LakeHouse.com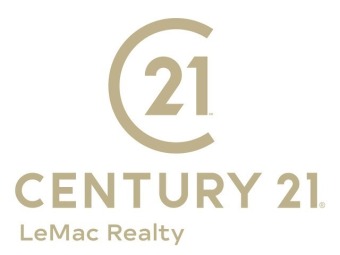 Jewel Pendergrass
Century 21 Lemac Realty
1024 Hwy 62-B East
Mountain Home, Arkansas 72653
+1 866-377-7220 800-238-1341
http://century21lemac.com
CENTURY 21 LeMac Realty is forever changing and developing their expertise in listing and selling properties in order to better serve you.

Fishing, water sports, hunting and golfing are just a few of the great things the Twin Lakes area offers. But one of the greatest amenities is the Baxter Regional Medical Center; it offers big city health care with a hometown touch – from open heart surgery and cancer care, to joint replacement and physical therapy, Baxter Regional is state-of-the-art health care, close to home.

Maybe it's the perfect lake view, river frontage for fishing, rolling Ozarks acreage, luxurious master suite, or a gourmet kitchen...or business investment opportunity...

Whatever you're dreaming about - let our experienced team help you find your dream!

We'll search all MLS listings - not just ours!

When your dream requires selling your existing home, land or business first, know that our experienced team will work together to get the exposure deserved!
Arkansas > Bull Shoals Lake

Secluded getaway cabin on 2.5 acres
$75,000 Lake Home - For Sale
Waterfront: No
Year Built:
1 Br 1.0 Ba
Sq Ft: 336
Stories:
Acres: 2.500
Added: Nov 28, 2022
Yellville, Arkansas 72687
Updated: May 17, 2023
Marion County
Views: 822
Sam McMaster
Ad No: 2778606

11.78 Acres with view of Bull Shoals Lake
$79,000 Lake Acreage - For Sale
Waterfront: No
Acres: 11.780
Added: Sep 23, 2022
Peel, Arkansas 72668
Updated: Sep 23, 2022
Marion County
Views: 466
Don Ratzel
Ad No: 3169694

31.32 Acres near Bull Shoals Lake
$120,000 Lake Acreage - For Sale
Waterfront: No
Acres: 0.000
Added: May 20, 2023
Yellville, Arkansas 72687
Updated: May 20, 2023
Marion County
Views: 55
Danny Porter
Ad No: 3831387

Beautiful Ozark Mountains land 30.85 acres
$199,500 Lake Acreage - For Sale
Waterfront: No
Acres: 30.850
Added: Nov 12, 2022
Yellville, Arkansas 72687
Updated: Nov 12, 2022
Marion County
Views: 614
Jeff Dunn
Ad No: 3300881

3 LEVEL LOG HOME ON 12.26 ACRES CLOSE TO BULL SHOALS LAKE
$679,000 Lake Home - For Sale
Waterfront: No
Year Built: 2002
5 Br 3.5 Ba
Sq Ft: 4038
Stories: 3
Acres: 12.260
Added: Nov 28, 2022
Mountain Home, Arkansas 72653
Updated: Apr 13, 2023
Baxter County
Views: 676
Danny Porter
Ad No: 2778602

Chit Chat Chaw Resort on Lake Bull Shoals
$738,500 Lake Commercial - For Sale
Waterfront: Yes
Year Built:
10 Br 9.0 Ba
Sq Ft: 5000
Stories: 1
Acres: 4.880
Added: Apr 22, 2023
Mountain Home, Arkansas 72653
Updated: Apr 22, 2023
Marion County
Views: 234
Jewel and Mickey Pendergrass
Ad No: 3731925

Escape to your private retreat on 22+ Acres
$760,000 Lake Home - For Sale
Waterfront: No
Year Built: 2008
4 Br 3.0 Ba
Sq Ft: 3200
Stories: 2
Acres: 22.500
Added: May 13, 2023
Oakland, Arkansas 72661
Updated: May 22, 2023
Baxter County
Views: 76
Linda and Bob Zdora
Ad No: 3808157

Arkansas > Norfork Lake

21.75 wooded acres near Lake Norfork
$349,000 Lake Acreage - For Sale
Waterfront: No
Acres: 0.000
Added: Apr 28, 2023
Mountain Home, Arkansas 72653
Updated: Apr 28, 2023
Baxter County
Views: 43
John Schaub
Ad No: 3759273

3 Bedroom 3 bath home near Norfork Lake
$575,000 Lake Home - For Sale
Waterfront: No
Year Built: 2023
4 Br 2.0 Ba
Sq Ft: 2912
Stories: 2
Acres: 2.150
Added: May 13, 2023
Jordan, Arkansas 72519
Updated: May 13, 2023
Baxter County
Views: 77
Reese Tubbs
Ad No: 3808156

Beautiful lake home in Henderson
$575,000 Lake Home - For Sale
Waterfront: No
Year Built: 2010
3 Br 2.0 Ba
Sq Ft: 1857
Stories: 1
Acres: 1.520
Added: Jan 14, 2023
Henderson, Arkansas 72544
Updated: Jan 14, 2023
Baxter County
Views: 412
Kelly Horne Johnson
Ad No: 3414438

Gorgeous Norfork Lake home
$710,000 Lake Home - For Sale
Waterfront: No
Year Built: 1990
4 Br 3.0 Ba
Sq Ft: 4024
Stories: 2
Acres: 5.000
Added: May 20, 2023
Mountain Home, Arkansas 72653
Updated: May 22, 2023
Baxter County
Views: 41
Kelly Horne-Johnson
Ad No: 3831389

Lake Home on Norfork Lake
$1,650,000 Lake Home - For Sale
Waterfront: Yes
Year Built: 1999
5 Br 5.0 Ba
Sq Ft: 6014
Stories: 3
Acres: 3.500
Added: May 13, 2023
Mountain Home, Arkansas 72653
Updated: May 30, 2023
Baxter County
Views: 60
Linda and Bob Zdora
Ad No: 3807132

Resort on 3.5 acres on Lake Norfork
$1,650,000 Lake Commercial - For Sale
Waterfront: Yes
Year Built: 1999
5 Br 5.0 Ba
Sq Ft: 6014
Stories: 3
Acres: 3.500
Added: May 13, 2023
Mountain Home, Arkansas 72653
Updated: May 30, 2023
Baxter County
Views: 45
Linda and Bob Zdora
Ad No: 3807130

4 bedroom luxurious home!
$1,849,000 Lake Home - For Sale
Waterfront: No
Year Built: 2006
4 Br 5.5 Ba
Sq Ft: 7162
Stories: 3
Acres: 1.020
Added: Nov 28, 2022
Mountain Home, Arkansas 122709
Updated: Apr 14, 2023
Baxter County
Views: 1262
Kelly Horne-Johnson
Ad No: 2047964

Missouri > Bull Shoals Lake

INCREDIBLE OPPORTUNITY!
$775,000 Lake Home - For Sale
Waterfront: No
Year Built: 2007
6 Br 5.0 Ba
Sq Ft: 2056
Stories: 1 Story
Acres: 46.500
Added: May 01, 2023
Theodosia, Missouri 65761
Updated: May 03, 2023
Ozark County
Views: 88
Linda Zdora
Ad No: 3766527

Arkansas > White River - Baxter County

2 Lots on White River
$95,500 Lake Lot - For Sale
Waterfront: No
Acres: 0.000
Added: May 31, 2023
Mountain Home, Arkansas 72653
Updated: May 31, 2023
Baxter County
Views: 2
Reese Tubbs
Ad No: 3861276

Beautiful views of White River
$100,000 Lake Lot - For Sale
Waterfront: No
Acres: 0.000
Added: Apr 13, 2023
Norfork, Arkansas 72658
Updated: Apr 13, 2023
Baxter County
Views: 102
Kelly Horne Johnson
Ad No: 3697715

River front lot on the majestic White River
$129,900 Lake Lot - For Sale
Waterfront: Yes
Acres: 1.270
Added: Jun 01, 2022
Norfork, Arkansas 72658
Updated: May 18, 2023
Baxter County
Views: 639
John Schaub
Ad No: 2780150

17.66 ACRES WITH WHITE RIVER VIEWS
$220,000 Lake Acreage - For Sale
Waterfront: No
Acres: 17.660
Added: Mar 18, 2023
Norfork, Arkansas 72658
Updated: May 04, 2023
Baxter County
Views: 124
John Schaub
Ad No: 3589109

Home close to White River
$369,000 Lake Home - For Sale
Waterfront: No
Year Built: 1993
2 Br 2.0 Ba
Sq Ft: 1753
Stories:
Acres: 2.500
Added: May 06, 2023
Cotter, Arkansas 72626
Updated: May 06, 2023
Baxter County
Views: 125
Danny Porter
Ad No: 3787243

River Bluff View! SOLD
$380,000 Lake Home - SOLD!
Waterfront: No
Year Built: 2006
3 Br 2.0 Ba
Sq Ft: 1660
Stories: 2
Acres: 0.600
Added: Feb 04, 2023
Norfork, Arkansas 72658
Updated: Apr 10, 2023
Baxter County
Views: 468
Michele Buffo
Ad No: 3469046

Beautiful Home on White River
$399,900 Lake Home - For Sale
Waterfront: Yes
Year Built: 2005
3 Br 3.0 Ba
Sq Ft: 2650
Stories: 2
Acres: 0.000
Added: Oct 08, 2022
Norfork, Arkansas 72658
Updated: May 30, 2023
Baxter County
Views: 810
Candy Barnes
Ad No: 3212364

Beautiful home with seasonal view of White River
$455,000 Lake Home - For Sale
Waterfront: No
Year Built: 1996
4 Br 2.0 Ba
Sq Ft: 4041
Stories: 2
Acres: 2.500
Added: Jan 28, 2023
Cotter, Arkansas 72626
Updated: Jan 28, 2023
Baxter County
Views: 306
Jeff Dunn
Ad No: 3450449

Arkansas > (private lake, pond, creek)

UNIQUE AND ELEGANT HOME
$789,000 Lake Home - For Sale
Waterfront: No
Year Built: 2004
5 Br 5.5 Ba
Sq Ft: 5361
Stories: 3
Acres: 0.420
Added: Apr 22, 2023
Mountain Home, Arkansas 72653
Updated: Apr 22, 2023
Baxter County
Views: 93
Linda and Bob Zdora
Ad No: 3731669