Coldwell Banker The Real Estate Group has (7) lake real estate ads listed on LakeHouse.com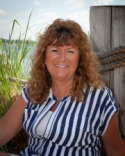 Patti Couperthwaite
Coldwell Banker The Real Estate Group
15 Lane 330 Big Otter Lake
Fremont, Indiana 46737
+1 260-243-1466 260-833-0179
http://www.BugTheLakeTeam.com
Welcome!

Patti Couperthwaite is a highly accredited real estate Broker serving Steuben, LaGrange, Noble counties in NE Indiana. Patti will help you throughout your search whether it be a serene and small fishing lake in the area, or a major ski lake. OR even a starter home, something to grow into, investment opportunities - we are here to help with your property search.

We specialize in Lake Properties! If you're looking for waterfront property, use Realtors that know the lakes!
Driven by the passion to help customers find waterfront property, Patti & her team use personalized marketing techniques along with their strong knowledge of the lakes in the area to provide a professional experience for everyone involved.

Being a persistent top seller and buyers agent, Patti provides team work, cutting edge technology and marketing to help you accomplish your real estate goals.

Due to her growth as one of the region's best resources for lake homes, Patti became a team. Her team consists of REALTOR/Broker Alyssa Buell . As a team, they work hard to provide the best service available for their customers!
Indiana > Sylvan Lake

Charming Partially Furnished Sylvan Lake Home! SOLD
$419,900 Lake Home - SOLD!
Waterfront: Yes
Year Built: 1900
4 Br 2.0 Ba
Sq Ft: 2912
Stories: 3
Acres: 0.248
Added: Feb 17, 2023
Rome City, Indiana 46784
Updated: May 12, 2023
Noble County
Views: 1210
Patti Couperthwaite
Ad No: 3502522

Serenity on Sylvan Lake
$825,000 Lake Home - For Sale
Waterfront: Yes
Year Built: 2002
4 Br 3.0 Ba
Sq Ft: 3068
Stories: 2
Acres: 0.330
Added: May 24, 2023
Rome City, Indiana 46784
Updated: May 24, 2023
Noble County
Views: 91
Patti Couperthwaite
Ad No: 3842029

Indiana > West Otter Lake

Cozy Cottage
$185,000 Lake Home - For Sale
Waterfront: Yes
Year Built: 1946
2 Br 2.0 Ba
Sq Ft: 920
Stories: 2
Acres: 0.136
Added: May 22, 2023
Angola, Indiana 46703
Updated: May 22, 2023
Steuben County
Views: 423
Patti Couperthwaite
Ad No: 3834333

Serene and Beautiful West Otter Lake Home
$399,000 Lake Home - For Sale
Waterfront: Yes
Year Built: 1983
4 Br 3.0 Ba
Sq Ft: 2398
Stories: 1
Acres: 1.040
Added: Apr 28, 2023
Angola, Indiana 46703
Updated: May 09, 2023
Steuben County
Views: 560
Patti Couperthwaite
Ad No: 3758754

Indiana > Adams Lake

Paradise on Adams Lake
$199,000 Lake Other - For Sale
Waterfront: Yes
Year Built: 1968
2 Br 1.0 Ba
Sq Ft: 708
Stories: 1
Acres: 0.500
Added: May 02, 2023
Wolcottville, Indiana 46795
Updated: May 02, 2023
LaGrange County
Views: 577
Patti Couperthwaite
Ad No: 3769499

Indiana > James Lake

Lake Home Dreams
$299,000 Lake Home - Sale Pending
Waterfront: Yes
Year Built: 1961
3 Br 1.0 Ba
Sq Ft: 1038
Stories: 1
Acres: 0.250
Added: May 19, 2023
Angola, Indiana 46703
Updated: May 30, 2023
Steuben County
Views: 468
Patti Couperthwaite
Ad No: 3826046