PRAIRIE WIND REAL ESTATE has (7) lake real estate ads listed on LakeHouse.com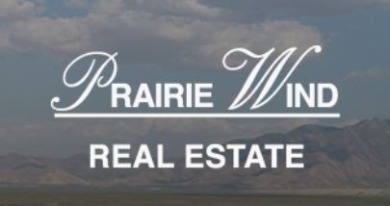 Lana Robinson
PRAIRIE WIND REAL ESTATE
9516 Nutcracker Ct.
Granbury, TX 76049
+1 254-495-1717 817-573-9033
http://www.prairiewindrealestatetx.com
Lana Robinson
Working with her father in farm and ranch sales since 1969, Lana Robinson quickly became well-versed in real estate and known around the Dallas/Fort Worth area. To complement her real estate career in the '70s and '80s, Lana was a Field Editor for Texas Farm Bureau. In 2009, she received her broker's license and founded Prairie Wind Real Estate in Pecan Plantation, south of Granbury.

Eric Robinson
Eric, Lana's Son, worked as a landman and leasing agent in the oil and gas industry until 2015. He was encouraged to get his agent's license in 2016, forming the successful agency he and his mother have today.

Eric, who is also a custom home builder, is able to advise his clients on improvements and renovations that will increase the value of their home. Eric is an expert in both residential and farm and ranch sales at Prairie Wind Real Estate.
Texas > Lake Granbury

TRADITIONAL ELEGANCE ON NUTCRACKER GOLF COURSE in Pecan
$549,900 Lake Home - For Sale
Waterfront: No
Year Built: 2000
4 Br 3.0 Ba
Sq Ft: 0
Stories: 1.0
Acres: 0.190
Added: May 21, 2022
Granbury, Texas 76049
Updated: Jun 30, 2022
Hood County
Views: 77
Lana Robinson
Ad No: 2743905

Texas > Lake Whitney
Texas > (private lake, pond, creek)

HEADSUP GOLFERS AND FOLKS WANTING TO DOWNSIZE IN PECAN
$449,500 Lake Home - For Sale
Waterfront: No
Year Built: 1997
3 Br 2.0 Ba
Sq Ft: 0
Stories: 1.0
Acres: 0.060
Added: Jul 05, 2022
Granbury, Texas 76049
Updated: Jul 05, 2022
Hood County
Views: 36
Lana Robinson
Ad No: 2902861

Texas > Brazos River - Hood County
Texas > Brazos River - Johnson County