Lake Keowee Real Estate has (4) lake real estate ads listed on LakeHouse.com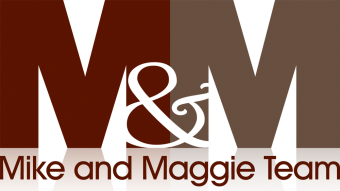 Mike Johnson
Lake Keowee Real Estate
896 N. Walnut Street
Seneca, South Carolina 29678
+1 864-280-9993
http://www.LakeKeoweeHomeSearch.com
Originally from Dallas, Texas, I have lived in the Carolinas for many years including Asheville, Hendersonville, Flat Rock and Lake Keowee. My family definitely enjoyed all that lake living and the local area has to offer and I feel privileged to call the Lake Keowee area home. We enjoy boating, skiing, local restaurants & events, and of course, Clemson University is only 6 miles down the road! I have been a full-time Real Estate Agent and Broker for the last 20 years and has extensive knowledge of the local market. I'm your "numbers guy" and I'm constantly keeping up to date with market stats and properties available. I am an Associate of the Lake Keowee Real Estate firm, which has experienced firsthand the development and marketing of over 30 beautiful lakefront communities on Lake Keowee.

Buying property is one of the most important financial decisions you will ever make. As your Buyer's Agent, I understand this, and work with you to find the best property to meet your emotional wants and financial needs. Not only will I help you determine the real value (rather than the "List Price") of a property, I will assist you in structuring an offer that helps to protect you in the process.

I also am a listing agent for waterfront communities with great results, and a proven marketing plan. . Because each property owner has their own specific reason for selling, I listen closely to my client's needs and identify their expectations, hopes and fears to essure that my team develops a plan to best meet our client's objectives.

Let's get together and see that all your Real Estate dreams come true.

See you on the lake!
South Carolina > Lake Keowee

Lakefront Property on Keowee
$75,000 Lake Lot - For Sale
Waterfront: Yes
Acres: 0.000
Added: Apr 13, 2021
Salem, South Carolina 29676
Updated: Feb 11, 2022
Oconee County
Views: 1601
Mike Johnson
Ad No: 734272

Water Access with easy access to boat slips!
$100,000 Lake Lot - For Sale
Waterfront: No
Acres: 0.000
Added: Jul 19, 2021
Salem, South Carolina 29676
Updated: Jul 19, 2021
Oconee County
Views: 641
Mike Johnson
Ad No: 1774536

Water access, close access to boat slips!
$100,000 Lake Lot - For Sale
Waterfront: No
Acres: 0.000
Added: Jul 19, 2021
Salem, South Carolina 29676
Updated: Jul 19, 2021
Oconee County
Views: 440
Mike Johnson
Ad No: 1774535