McRae Properties has (15) lake real estate ads listed on LakeHouse.com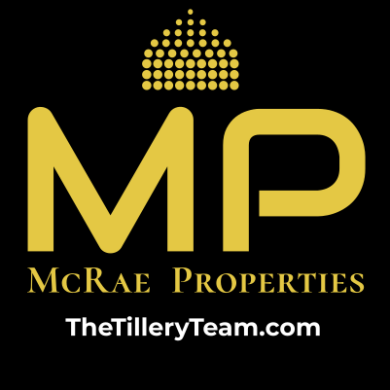 Mark McRae
McRae Properties
8006 NC Hwy 73W
Mt. Gilead, North Carolina 27306
+1 800-790-3225 704-985-3128
http://TheTilleryTeam.com
The Tillery Team 5-Star Agents are all local with years of experience and knowledgeable about our beautiful area. Year after Year a leader in Waterfront Sales…. We want you to call the area HOME!!!

We are in Montgomery County and serve Stanly and Montgomery County. Whether looking for a home in Albemarle, Norwood, Mt. Gilead, Troy, Lake Tillery or Badin Lake we will make sure your search is an enjoyable experience.

Centrally located 1 hour from Charlotte, Greensboro, and Pinehurst NC. Three hours to the Mountains or Beach.

Come Grab Your Dream
With the Tillery Team. The Lake Tillery Property Experts!
North Carolina > Lake Tillery

Lot #16 is a main channel waterfront lot SOLD
$335,000 Lake Lot - SOLD!
Waterfront: Yes
Acres: 0.790
Added: Apr 06, 2023
Mount Gilead, North Carolina 27306
Updated: May 26, 2023
Montgomery County
Views: 38
Mark McRae
Ad No: 3575302

Lot #15 is a main channel waterfront lot SOLD
$345,000 Lake Lot - SOLD!
Waterfront: Yes
Acres: 0.690
Added: Apr 06, 2023
Mount Gilead, North Carolina 27306
Updated: May 26, 2023
Montgomery County
Views: 32
Mark McRae
Ad No: 3570597

New Ranch Home
$399,793 Lake Home - For Sale
Waterfront: No
Year Built: 2023
3 Br 2.0 Ba
Sq Ft: 1740
Stories:
Acres: 1.210
Added: Dec 06, 2022
Mount Gilead, North Carolina 27306
Updated: Apr 06, 2023
Montgomery County
Views: 478
Phyllis Blalock Kimrey & Adrian Kimrey Lash
Ad No: 3346225

Emerald Shores, Lake Tillery, NC Proposed New Homestead
$529,519 Lake Home - For Sale
Waterfront: Yes
Year Built: 2022
3 Br 3.0 Ba
Sq Ft: 2221
Stories:
Acres: 0.360
Added: Nov 04, 2022
Mount Gilead, North Carolina 27306
Updated: May 26, 2023
Montgomery County
Views: 537
Phyllis Kimrey & Adrian Lash
Ad No: 3277219

Lake Tillery Main Channel
$725,000 Lake Home - For Sale
Waterfront: Yes
Year Built: 1969
4 Br 2.0 Ba
Sq Ft: 2110
Stories:
Acres: 0.280
Added: May 25, 2023
Albemarle, North Carolina 28001
Updated: May 26, 2023
Stanly County
Views: 81
Mark McRae
Ad No: 3846006

Waterfront Uwharrie Mtn. Home @ Lake Tillery, NC.
$749,000 Lake Home - For Sale
Waterfront: Yes
Year Built: 2011
3 Br 2.5 Ba
Sq Ft: 2630
Stories: 1.5 w/basement
Acres: 0.510
Added: Apr 05, 2023
Troy, North Carolina 27371
Updated: Apr 06, 2023
Montgomery County
Views: 279
Phyllis Blalock Kimrey & Adrian Kimrey Lash
Ad No: 3641217

Waterfront-New Construction-Lake Tillery SOLD
$849,000 Lake Home - SOLD!
Waterfront: Yes
Year Built: 2021
3 Br 2.0 Ba
Sq Ft: 2250
Stories: 1 w/ frog
Acres: 0.480
Added: Feb 17, 2022
Mount Gilead, North Carolina 27306
Updated: Apr 05, 2023
Montgomery County
Views: 979
Mark McRae
Ad No: 2407375