RE/MAX Results (LAKES) has (15) lake real estate ads listed on LakeHouse.com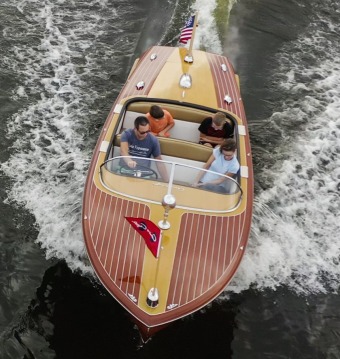 PATRICK PFEFFERKORN
RE/MAX Results (LAKES)
358 Enterprise Drive
Warsaw, Indiana 46580
+1 574-551-4404 574-551-4404
http://www.mylakehouse.info
PATRICK IS YOUR #1 SOURCE FOR LAKE PROPERTY. THERE ARE SO MANY FACTORS TO CONSIDER WHEN SHOPPING FOR YOUR DREAM LAKE HOME. PATRICK HAS A LIFETIME OF EXPERIENCES AND KNOWLEDGE OF ALL THE DIFFERENT LAKE SETTINGS WHICH IS CRITICAL WHEN MAKING SUCH AN INVESTMENT...KNOW WHAT/WHERE YOU'RE BUYING.

IT HAPPENS ALL THE TIME...TOO MANY BUYERS FIND OUT LATER WHAT THEY SHOULD'VE KNOWN FROM THE VERY BEGINNING. DON'T MAKE A BAD DECISION BASED ON AN INEXPERIENCE AGENT. YOU'LL HAVE CONFIDENCE AND PEACE OF MIND WHEN DEALING WITH PATRICK.

LAKE PROPERTY - THE BEST IRA YOU GET TO ENJOY NOW...WITH YOUR FAMILY!
Indiana > Lake Wawasee

Lake Wawasee - Prime Location - Condo SOLD
$495,000 Lake Condo - SOLD!
Waterfront: Yes
Year Built: 2002
3 Br 2.0 Ba
Sq Ft: 1390
Stories: 1
Acres: 0.000
Added: Mar 10, 2023
Syracuse, Indiana 46567
Updated: May 05, 2023
Kosciusko County
Views: 367
PATRICK PFEFFERKORN
Ad No: 3567670

Indiana > (private lake, pond, creek)
Indiana > Lake Tippecanoe

Access to Lake Tippecanoe and Barbee Chain SOLD
$239,000 Lake Home - SOLD!
Waterfront: Yes
Year Built: 1946
3 Br 1.0 Ba
Sq Ft: 1584
Stories: 1.5
Acres: 0.440
Added: Nov 24, 2022
Leesburg, Indiana 46538
Updated: May 05, 2023
Kosciusko County
Views: 2431
PATRICK PFEFFERKORN
Ad No: 3326235

Lake Tippecanoe - Charming Cottage - All Sport SOLD
$339,000 Lake Home - SOLD!
Waterfront: Yes
Year Built: 1920
3 Br 2.0 Ba
Sq Ft: 1463
Stories: 2
Acres: 0.000
Added: Oct 22, 2022
Leesburg, Indiana 46538
Updated: May 05, 2023
Kosciusko County
Views: 2957
PATRICK PFEFFERKORN
Ad No: 3250564

Lake Tippecanoe - Charming Cottage - All Sports
$449,000 Lake Home - For Sale
Waterfront: Yes
Year Built: 1920
4 Br 1.0 Ba
Sq Ft: 1008
Stories: 2
Acres: 0.120
Added: May 21, 2023
Leesburg, Indiana 46538
Updated: May 21, 2023
Kosciusko County
Views: 286
PATRICK PFEFFERKORN
Ad No: 3833377

Lake Tippecanoe - Amazing Views - Wonderful Cottages!
$749,000 Lake Home - For Sale
Waterfront: Yes
Year Built: 1915
4 Br 2.0 Ba
Sq Ft: 2116
Stories: 2
Acres: 0.250
Added: Oct 04, 2022
Leesburg, Indiana 46538
Updated: Oct 05, 2022
Kosciusko County
Views: 1205
PATRICK PFEFFERKORN
Ad No: 3197700

Lake Tippecanoe - Amazing Views - All Sports SOLD
$849,000 Lake Home - SOLD!
Waterfront: Yes
Year Built: 1918
4 Br 4.5 Ba
Sq Ft: 2478
Stories: 2
Acres: 0.160
Added: Feb 17, 2023
Leesburg, Indiana 46538
Updated: May 21, 2023
Kosciusko County
Views: 710
PATRICK PFEFFERKORN
Ad No: 3506127

Lake Tippecanoe - Stunning Views - Great Beach
$1,050,000 Lake Home - Under Contract
Waterfront: Yes
Year Built: 1948
4 Br 3.0 Ba
Sq Ft: 2710
Stories: 2
Acres: 0.340
Added: Mar 29, 2023
Leesburg, Indiana 46538
Updated: May 21, 2023
Kosciusko County
Views: 434
PATRICK PFEFFERKORN
Ad No: 3619041

Lake Tippecanoe - Amazing Property - 100' Frontage SOLD
$2,499,000 Lake Home - SOLD!
Waterfront: Yes
Year Built: 2003
5 Br 5.5 Ba
Sq Ft: 6750
Stories: 2
Acres: 0.650
Added: Oct 14, 2022
Leesburg, Indiana 46538
Updated: May 05, 2023
Kosciusko County
Views: 1884
PATRICK PFEFFERKORN
Ad No: 2300700

Lake Tippecanoe - Stunning Home - All Sports Lake
$2,994,000 Lake Home - Under Contract
Waterfront: Yes
Year Built: 2020
6 Br 3.5 Ba
Sq Ft: 4300
Stories: 2
Acres: 1.160
Added: Jan 09, 2023
Leesburg, Indiana 46538
Updated: May 21, 2023
Kosciusko County
Views: 730
PATRICK PFEFFERKORN
Ad No: 3399844

Lake Tippecanoe - Stunning Home - All Sports Lake
$2,994,000 Lake Home - For Sale
Waterfront: Yes
Year Built: 2020
6 Br 3.5 Ba
Sq Ft: 4300
Stories: 2
Acres: 1.160
Added: Mar 17, 2023
Leesburg, Indiana 46538
Updated: Mar 17, 2023
Kosciusko County
Views: 390
PATRICK PFEFFERKORN
Ad No: 3583439

Indiana > Big Barbee Lake

Barbee Lake - Amazing Views - All Sports SOLD
$379,900 Lake Home - SOLD!
Waterfront: Yes
Year Built: 1955
2 Br 1.0 Ba
Sq Ft: 1126
Stories: 1
Acres: 0.160
Added: Aug 20, 2022
Warsaw, Indiana 46582
Updated: May 05, 2023
Kosciusko County
Views: 2675
PATRICK PFEFFERKORN
Ad No: 3072910

Indiana > Palestine Lake