Re/Max - Town & Country Blairsville has (8) lake real estate ads listed on LakeHouse.com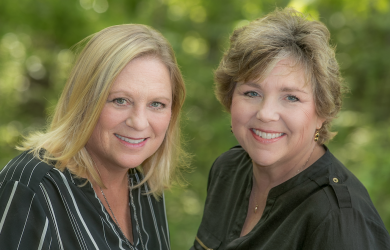 Mindy Allen
Re/Max - Town & Country Blairsville
253 Hwy 515E, Suite B
Blairsville, Georgia 30512
+1 706-781-7945
http://www.mindyallen.com
My name Mindy Allen and I have been a GA native for 32 years. I love this area because of easy access to outdoor life on Lake Nottely and the beautiful surrounding area of the Blue Ridge Mountains and the starting point of the Appalachian Trail. There aren't many shopping malls nearby, but a lot of local Mom/Pop restaurants. This is the place where folks escape TO to get out of the rat-race of the bigger cities. I have been with RE/MAX for 31 years and work with my sister and Team Partner, Ria Ledbetter.

Ria and I are native New Yorkers but have been working together since 2011. We are members of 2 MLS systems. I have several designations in Real Estate including GRI, SFR and ABR. I Graduated from UGA with a Bachelor's degree in Agriculture - majoring in Horticulture, a minor in music and a Bachelors in Home Economics. Ria Graduated from UNC in Chapel Hill with a Bachelor's in English and worked in the Multi-Family Housing Industry for 30 years prior to joining my business. She also carries several designations in Real Estate including GRI and e-PRO.

RE/MAX has been serving the needs of home buyers, sellers and renters for many years. Our goal is to provide the services needed to exceed our customers' expectations in their real estate transactions. Our broker is Molly McGrory and our company has hundreds of agents ready to serve you.

We cover the North Georgia Mountain area and serve the following counties and cities: Blairsville (Union County), Blue Ridge, Morganton, Mineral Bluff, Epworth (Fannin County), Young Harris and Hiawassee (Towns County), Helen, Cleveland, Sautee (White County), Sautee, Clarksville, Cornelia (Habersham County). RE/MAX specializes in Golf Homes, Lake Houses, Mountain Second Homes, Acreage, Farms and Vacation home investments.

We strive to become your agents for life. We are blessed to be working together and doing life together. Our sales for the past several years average 70-80 transaction sides per year. Our years of experience include sales of homes ranging from RVs to million dollar waterfront properties. This is our home, our playground and our livelihood. Let us help you with your next move!

Georgia > Lake Nottely
Georgia > Lake Chatuge
Georgia > Nottely River
Georgia > Chimney Lake