Champagne Real Estate Company has (9) lake real estate ads listed on LakeHouse.com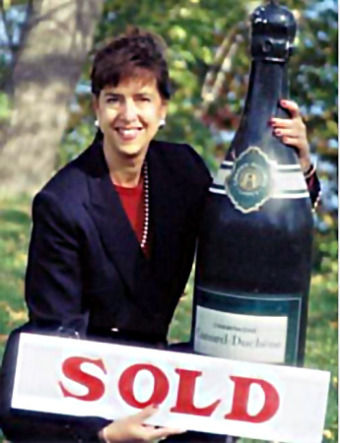 Andrea Champagne
Champagne Real Estate Company
508 Route 2
South Hero, Vermont 05486
+1 802-343-7967
http://www.andreachampagne.com
Hello! and thank you for looking at this wonderful selection of Lake Front properties in my lovely state of Vermont! We are located on the shores of Lake Champlain! We have islands that have the views to the east of the Green Mountains of Vermont and to the West for the Adirondack views over Lake Champlain!

Professional Designations:
o Accredited Buyer Representative (ABR)
o Certified Residential Specialist (CRS)
o Certified Buyer Representative (CBR)
o Senior Real Estate Specialist (SRES)
o Graduate REALTOR ® Institute (GRI)
o Real Estate Broker/Owner of ACRE
o President of NVBR 2007
o VAR State Director 2009-2010, 2010-2011,
& 2011-2012
o NVBR REALTOR ® Of the Year 2006-2007
o NVBR Board of Directors 2015-2016


Andrea Marie Champagne, Owner/Broker
Real Estate Professional Negotiating For You!

Vermont > Lake Champlain - Grand Isle County

Shared Fun on Lake Champlain!
$21,900 Lake Lot - For Sale
Waterfront: Yes
Acres: 0.280
Added: Jun 14, 2022
Grand Isle, Vermont 05458
Updated: Jun 14, 2022
Grand Isle County
Views: 51
Andrea Champagne
Ad No: 2828695

Canoe, Kayak & Boating on Lake Champlain!
$150,000 Lake Lot - For Sale
Waterfront: Yes
Acres: 2.700
Added: Apr 27, 2022
Grand Isle, Vermont 05458
Updated: Jun 14, 2022
Grand Isle County
Views: 182
Andrea Champagne
Ad No: 2645009

Stunning Sand Beach on Lake Champlain! SOLD
$325,000 Lake Home - SOLD!
Waterfront: Yes
Year Built: 2005
3 Br 3.0 Ba
Sq Ft: 2340
Stories: 1
Acres: 5.960
Added: Nov 03, 2021
Alburgh, Vermont 05463
Updated: Apr 25, 2022
Grand Isle County
Views: 1403
Andrea Champagne
Ad No: 2169218

Stunning Sand Beach on Lake Champlain! SOLD
$400,000 Lake Home - SOLD!
Waterfront: Yes
Year Built: 2004
4 Br 3.0 Ba
Sq Ft: 2956
Stories: 2
Acres: 0.860
Added: Dec 16, 2021
Alburgh, Vermont 05463
Updated: Apr 25, 2022
Grand Isle County
Views: 762
Andrea Champagne
Ad No: 2266457

Lake Champlain waterfront! Perfect for your mooring
$546,000 Lake Home - For Sale
Waterfront: Yes
Year Built: 2012
1 Br 2.0 Ba
Sq Ft: 139828
Stories:
Acres: 3.210
Added: Jun 14, 2022
North Hero, Vermont 05474
Updated: Jun 14, 2022
Grand Isle County
Views: 82
Andrea Champagne
Ad No: 2828956

Beautiful view of Lake Champlian with over 40 acres!
$1,200,000 Lake Home - For Sale
Waterfront: Yes
Year Built: 2004
5 Br 3.0 Ba
Sq Ft: 5056
Stories: 2
Acres: 41.570
Added: Apr 26, 2022
North Hero, Vermont 05474
Updated: Apr 27, 2022
Grand Isle County
Views: 236
Andrea Champagne
Ad No: 2641754