Lakefront Living Realty, LLC has (10) lake real estate ads listed on LakeHouse.com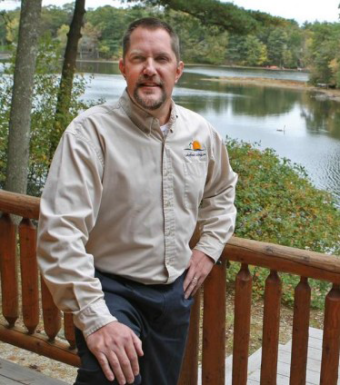 Scott Freerksen
Lakefront Living Realty, LLC
63 Lakeview Avenue
Mansfield, Massachusetts 02048
+1 508-377-7167 508-269-6623
http://www.lakefrontliving.com
We live & breathe the lakefront lifestyle!

Lakefront Living Realty, LLC was formed as an affiliation of professional real estate Brokers and staff specializing solely on pond and lakefront property in New England. We have a very simple mission: To passionately unite Buyers and Sellers of lakefront property.

We share your appreciation for the natural beauty and simple pleasures of living the lakefront lifestyle. We live it ourselves and encourage others to discover what it is all about.

Scott Freerksen "The Lake Guy" created LakefrontLiving.com in 2003. Scott is a Real Estate Broker & Realtor® that personally understands the emotional connection that comes with owning lakefront property. This genuine passion is why he continually strives to bring Buyers and Sellers of lakefront property together. With a keen eye for detail and an intimate knowledge of each lake he covers, he helps his clients make the most of their lakefront home purchase. "Owning lakefront property is an experience that will change the way you live - it becomes a retreat to escape the hassles of daily living. The wildlife, recreation, and vacation feel of waterfront living will forever be a part of you."

Over the years, hundreds of lakes have been researched and added to the site. The details on our lake pages continue to be an invaluable resource for any Buyer looking to purchase lakefront property. In addition, LakefrontLiving is the only site that filters out all the unwanted properties and provides you with just direct lakefront homes. All the "riverfront", "oceanfront", "across the street", "within walking distance" homes are taken out of the site, leaving you with just the property you came to see.
Massachusetts > Lake Cochituate

RARE OFFERING!
$739,000 Lake Home - For Sale
Waterfront: Yes
Year Built: 1966
3 Br 1.5 Ba
Sq Ft: 1500
Stories: 2
Acres: 0.310
Added: Sep 08, 2021
Framingham, Massachusetts 01070
Updated: Sep 08, 2021
Middlesex County
Views: 769
Scott Freerksen
Ad No: 884798

Massachusetts > Webster Lake

GAZEBO SUNSETS!
$800,000 Lake Home - For Sale
Waterfront: Yes
Year Built: 2000
3 Br 3.0 Ba
Sq Ft: 2312
Stories: 2
Acres: 0.150
Added: Sep 08, 2021
Webster, Massachusetts 01570
Updated: Sep 08, 2021
Worcester County
Views: 1044
Scott Freerksen
Ad No: 630946

Massachusetts > Lake Mirimichi

RENOVATED LAKEFRONT COZY COTTAGE
$499,900 Lake Home - For Sale
Waterfront: Yes
Year Built: 1953
2 Br 1.0 Ba
Sq Ft: 760
Stories: 1
Acres: 0.100
Added: Sep 30, 2021
Plainville, Massachusetts 02762
Updated: Sep 30, 2021
Norfolk County
Views: 1180
Scott Freerksen
Ad No: 2069518

Massachusetts > Greenwood (Bungay) Lake

COZY & QUIET
$379,900 Lake Home - For Sale
Waterfront: Yes
Year Built: 1950
2 Br 1.0 Ba
Sq Ft: 929
Stories: 1
Acres: 0.480
Added: Jun 24, 2021
Mansfield, Massachusetts 02048
Updated: Jun 24, 2021
Bristol County
Views: 2099
SCOTT R FREERKSEN
Ad No: 1660447

Quiet and Private Lake House!
$549,900 Lake Home - For Sale
Waterfront: Yes
Year Built:
3 Br 2.0 Ba
Sq Ft: 1972
Stories: 1
Acres: 0.260
Added: Jun 17, 2021
North Attleboro, Massachusetts 02760
Updated: Jun 17, 2021
Bristol County
Views: 1473
Scott Freerksen
Ad No: 1632964

OUTSTANDING LOCATION!
$649,900 Lake Home - For Sale
Waterfront: Yes
Year Built: 1930
4 Br 3.0 Ba
Sq Ft: 2185
Stories: 3
Acres: 0.260
Added: Sep 08, 2021
North Attleboro, Massachusetts 02760
Updated: Sep 08, 2021
Bristol County
Views: 1345
Scott Freerksen
Ad No: 735608

Massachusetts > Ramshorn Pond

SPECTACULAR Lakefront paradise
$829,900 Lake Home - For Sale
Waterfront: Yes
Year Built: 2005
2 Br 3.5 Ba
Sq Ft: 3372
Stories: 2
Acres: 0.460
Added: Sep 08, 2021
Millbury, Massachusetts 01527
Updated: Sep 08, 2021
Worcester County
Views: 803
Scott Freerksen
Ad No: 725597

Massachusetts > Glen Echo Lake

PRIVATE BOAT LAUNCH!
$899,900 Lake Home - For Sale
Waterfront: Yes
Year Built: 1999
3 Br 2.5 Ba
Sq Ft: 3455
Stories: 2
Acres: 0.130
Added: May 06, 2021
Charlton, Massachusetts 01507
Updated: May 25, 2021
Worcester County
Views: 1302
Scott Freerksen
Ad No: 1510088

Massachusetts > Long Pond - Bristol County

Get ready for summer!
$449,900 Lake Home - For Sale
Waterfront: Yes
Year Built: 1958
2 Br 1.0 Ba
Sq Ft: 1600
Stories:
Acres: 0.170
Added: Sep 08, 2021
Freetown, Massachusetts 02717
Updated: Sep 08, 2021
Bristol County
Views: 1086
Scott Freerksen
Ad No: 540199

Massachusetts > North Pond

Custom Waterfront Retreat
$1,049,000 Lake Home - For Sale
Waterfront: Yes
Year Built: 2011
5 Br 3.5 Ba
Sq Ft: 3364
Stories: 3
Acres: 0.170
Added: Sep 08, 2021
Hopkinton, Massachusetts 01748
Updated: Sep 08, 2021
Middlesex County
Views: 690
Scott Freerksen
Ad No: 735604