Ebby Halliday REALTORS At the Lake has (9) lake real estate ads listed on LakeHouse.com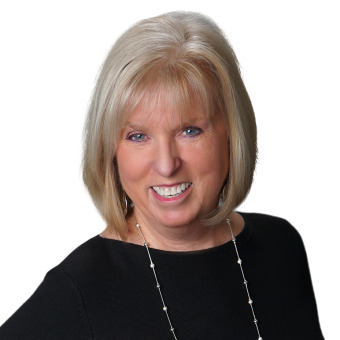 Janice Haney
Ebby Halliday REALTORS At the Lake
314 W. Main
Gun Barrel City, Texas 75156
+1 972-529-0551
http://www.teamcedarcreeklake.com
Ebby Halliday REALTORS® at Cedar Creek Lake - the NEW leader in sales at Cedar Creek Lake!

Janice Haney has been a top producing agent from the start, beginning with Rookie of the Year in 2006 as the all-time highest producing Rookie of the Year and continuing as a Consecutive Multi-Million Dollar Producer every year since! She is also recognized by D Magazine and Ebby Halliday REALTORS® as one of the Best of the Best. Janice is the only agent who monitors and analyzes the Cedar Creek Lake real estate market DAILY! And, she has been a waterfront property owner at Cedar Creek Lake for more than 25 years!

Janice understands what owning and maintaining waterfront property is all about. No one knows more about the Cedar Creek Lake real estate market!

Janice understands that real estate is all about relationships. No one wants to spend time developing a relationship with a "salesperson" - you want to spend it with a friend. A friend who takes the time to get to know you and your individual family members, a friend who listens to your wants and your needs, and a friend who shows you all the possibilities.

Janice is that friend. She genuinely likes people, so meeting new people, making friends, and nurturing those relationships is her strong suit. With Janice, you're never just a client, you're a friend for life!

"As your real estate agent, my job is really pretty simple: Find the right home, in the right setting, at the right price. But sometimes it takes more than just looking at properties to find the right one. Sometimes it takes vision. Spend the time giving me your vision and I'll make the time to find your new home. Whether it's a weekend getaway...your permanent residence...or a family estate, your real estate needs become my highest priority. Call me, I've got just the place!"
Texas > Cedar Creek Lake

4 BR/3½ BA Waterfront on Cedar Creek Lake! SOLD
$924,900 Lake Home - SOLD!
Waterfront: Yes
Year Built: 2008
4 Br 3.5 Ba
Sq Ft: 2606
Stories: 1
Acres: 0.450
Added: Feb 06, 2022
Malakoff, Texas 75148
Updated: May 07, 2022
Henderson County
Views: 505
Janice Haney
Ad No: 2376467

Wide-open deep water 4-bedroom, 4-bath
$1,395,000 Lake Home - For Sale
Waterfront: Yes
Year Built: 1981
4 Br 3.5 Ba
Sq Ft: 3728
Stories: 2
Acres: 0.480
Added: Feb 13, 2022
Tool, Texas 75143
Updated: Apr 26, 2022
Henderson County
Views: 609
Janice Haney
Ad No: 2396341

144 Cedarwood
$1,490,000 Lake Home - For Sale
Waterfront: Yes
Year Built: 1976
4 Br 5.0 Ba
Sq Ft: 3600
Stories: 1.0
Acres: 0.370
Added: Mar 07, 2022
Enchanted Oaks, Texas 75156
Updated: May 03, 2022
Henderson County
Views: 436
Janice Haney
Ad No: 2457415

Escape to your own Mediterranean Villa at Cedar Creek Lake!
$1,490,000 Lake Home - For Sale
Waterfront: Yes
Year Built: 1976
5 Br 5.0 Ba
Sq Ft: 3600
Stories: 1.0
Acres: 0.370
Added: Mar 03, 2022
Enchanted Oaks, Texas 75156
Updated: Mar 05, 2022
Henderson County
Views: 285
Janice Haney
Ad No: 2446278

Your Own Lake Lodge at Cedar Creek Lake!
$2,150,000 Lake Home - For Sale
Waterfront: Yes
Year Built: 2008
5 Br 4.0 Ba
Sq Ft: 4300
Stories: 2
Acres: 0.260
Added: Mar 05, 2022
Tool, Texas 75143
Updated: Mar 05, 2022
Henderson County
Views: 313
Janice Haney
Ad No: 2456794

6,430 SF Luxury Retreat at Cedar Creek Lake SOLD
$4,875,000 Lake Home - SOLD!
Waterfront: Yes
Year Built: 2008
5 Br 5.5 Ba
Sq Ft: 9000
Stories: 2
Acres: 0.900
Added: Feb 03, 2022
Malakoff, Texas 75148
Updated: May 07, 2022
Henderson County
Views: 459
Janice Haney
Ad No: 2368164