Toledo Bend Express Realty has (25) lake real estate ads listed on LakeHouse.com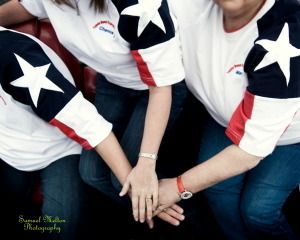 Terry Vaughn
Toledo Bend Express Realty
246 Sabine Street
Hemphill, Texas 75948
+1 409-787-2990 936-275-8974
http://www.toledobendexpress.com
We have been involved with the buying and selling of homes in the Toledo Bend and Sam Rayburn Lake and adjacent areas for over 19 years. Since inception, we have been an important part of the local community and we will continue to serve all of the area's real estate needs for years to come.

With 4 agents in the office working under an experienced licensed broker, our staff members are high caliber professionals with extensive experience and knowledge about our local real estate market. Our agents come from diverse backgrounds but all are dedicated to providing the highest quality service to our clients. Meet Our Agents!

Our office is fully equipped with an integrated network of computer and communication systems. We have instant access to the regional Multiple Listing Service, Public Record Searches, and many other tools and services that our agents use to better serve you.
Texas > Toledo Bend Lake

2 Wooded Lots in Rebel Ridge!
$25,000 Lake Acreage - For Sale
Waterfront: No
Acres: 0.430
Added: Sep 14, 2023
Hemphill, Texas 75948
Updated: Sep 14, 2023
Sabine County
Views: 42
Terry Vaughn
Ad No: 4192449

Cove Waterfront At Cypress Pointe!
$39,000 Lake Lot - For Sale
Waterfront: Yes
Acres: 1.053
Added: Mar 27, 2023
Hemphill, Texas 75948
Updated: Mar 27, 2023
Sabine County
Views: 767
Terry Vaughn
Ad No: 298715

Lot 1, has Space for your Dreams!
$54,000 Lake Lot - For Sale
Waterfront: Yes
Acres: 0.936
Added: Mar 27, 2023
Hemphill, Texas 75948
Updated: Mar 27, 2023
Sabine County
Views: 184
Mary Greer
Ad No: 581413

Waterfront Drift Away!
$54,000 Lake Lot - Sale Pending
Waterfront: Yes
Acres: 0.716
Added: May 21, 2019
Hemphill, Texas 75948
Updated: Jun 14, 2022
Sabine County
Views: 3035
Misty Graffeo
Ad No: 584376

Lot 3 plus wooded SRA land!
$62,500 Lake Lot - For Sale
Waterfront: Yes
Acres: 0.734
Added: Mar 27, 2023
Hemphill, Texas 75948
Updated: Mar 27, 2023
Sabine County
Views: 263
Mary Greer
Ad No: 581419

Lot 8 faces on Palo Gaucho!
$76,000 Lake Lot - For Sale
Waterfront: Yes
Acres: 0.920
Added: Mar 27, 2023
Hemphill, Texas 75948
Updated: Mar 27, 2023
Sabine County
Views: 479
Mary Greer
Ad No: 581428

Waterfront Lot in Cypress Pointe 3!
$76,000 Lake Lot - For Sale
Waterfront: Yes
Acres: 0.913
Added: Mar 27, 2023
Hemphill, Texas 75948
Updated: Mar 27, 2023
Sabine County
Views: 366
Terry Vaughn
Ad No: 584496

Exclusive Waterfront home on Toledo Bend
$875,000 Lake Home - For Sale
Waterfront: Yes
Year Built:
4 Br 3.5 Ba
Sq Ft: 3000
Stories:
Acres: 3.140
Added: Sep 12, 2023
Hemphill, Texas 75948
Updated: Sep 12, 2023
Sabine County
Views: 131
Terry Vaughn
Ad No: 4184342