Tellico Lake Realty has (3) lake real estate ads listed on LakeHouse.com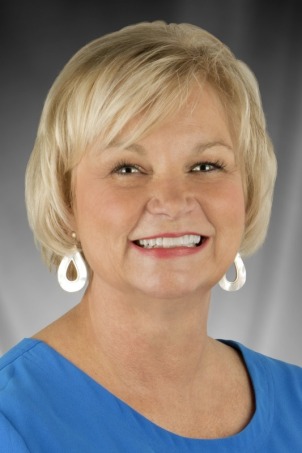 Susan Akagi
Tellico Lake Realty
106 Kenosha Lane
Loudon, Tennessee 37774
+1 865-346-6334 865-643-0553
http://www.TellicoLakeRealty,com
SUSAN IS YOUR REAL ESTATE PROFESSIONAL!!!!
COME TOUR TELLICO LAKE AND GOLF COURSES WITH SUSAN.
Susan works for Tellico Lake Realty and is a licensed real estate agent in the state of Tennessee. Contact Susan at Direct at 865-643-0553. Office: 865-346-6334/

Susan has numerous, more than satisfied customers. Below are just a few comments from her customers:

Susan Akagi is very professional, knowledgeable and a pleasure to work with. It is not easy buying a home from out of state but Susan certainly made the process seem that way. She consistently went above and beyond what we had expected. She worked very hard and was very efficient in looking out for our needs. We were always kept informed every step of the way throughout the inspection process, negotiations, and closing. I would highly recommend Susan to anyone who is interested in buying or selling a home. Customers: Gary and Stephanie

We have purchased many homes during our lifetime, met many realtors. Susan is by far the most accommodating, efficient, knowledgeable realtor we have ever dealt with. She worked with us for a year, showing us many houses, not limiting to her listings. Susan listened to our comments, and then reflected back, which helped us focus. We felt she represented us during the entire process, negotiating, inspections, closing. She continues to be a great resource. Customers: Martha and John

Susan is professional, friendly, calm, and one of the best listeners I've ever met -- totally focusing on her clients' needs and interests. Susan is gracious and welcoming. She often puts together boat rides and golf outings for potential buyers for them to get to know the area and other residents. When faced with obstacles, Susan finds solutions, regardless of what the issue is. And, she likes what she does -- making the entire buying experience incredibly pleasant! Customers: Jill and Charlie

We loved doing business with you. You are a total professional and made everything seamless. You would not hesitate to recommend you to anyone. It feels great owning a little piece of Tennessee and looking forward when we can be there on a permanent scale!
Customers: Mike and Phyllis


Susan Akagi resides in TELLICO VILLAGE, a Golf & Lake community on Tellico Lake. She loves to boat and is familiar with lake and golf properties. Susan enjoys showing off all that the Tellico Lake area has to offer.

Starting a new chapter of your life, let Susan help! Her dynamic customer service experience coupled with her winning philosophy puts people first!!

Susan's dedication and professional service are unparalleled. In today's market, you need a quality professional working for you. Please contact Susan today. Cell: 865-643-0553 Office 865-346-6334.

Susan's Comments:

BUYERS: I will work relentlessly for you to find that perfect home or home-site.

SELLERS: I will work with you to prepare your home to attract Buyers and get the best price.

I bring a world of business skills and insight to the real estate process. I am a skilled negotiator and my market knowledge is one of my greatest assets. I managed customer service centers for years and trained executives on developing memorable and positive customer experiences. Armed with marketing savvy and cutting edge technology, my family-oriented style ensures that every detail is handled with ease and expertise.

You deserve the best of professional service and the expertise of someone who puts you first.
Tennessee > Tellico Lake

Fantanstic
$624,900 Lake Home - For Sale
Waterfront: No
Year Built: 2022
3 Br 2.0 Ba
Sq Ft: 2271
Stories: 1+
Acres: 0.260
Added: Aug 20, 2023
Loudon, Tennessee 37774
Updated: Aug 20, 2023
Loudon County
Views: 194
Susan Akagi
Ad No: 4119365

Tellico Village Walkout Basement SOLD
$689,000 Lake Home - SOLD!
Waterfront: No
Year Built: 2006
4 Br 3.5 Ba
Sq Ft: 3254
Stories:
Acres: 0.550
Added: Feb 03, 2023
Vonore, Tennessee 37885
Updated: Oct 07, 2023
Monroe County
Views: 465
Susan Akagi
Ad No: 3465864